The Independent Garage Association (IGA) and National Franchised Dealers Association (NFDA) have slammed suggestions that the UK Government could scrap annual vehicle MOT tests in a bid to tackle the cost of living crisis.
IGA chief executive Stuart James branded the potential move to make the test – in place to assure roadworthiness, road safety and emissions levels – a bi-annual requirement as "dangerous, unwanted and unreasonable" and suggested that it would increase costs for motorists long-term.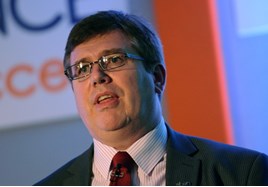 Axing the MOT test every other year would save motorists just £27.50 per annum, but Transport Secretary Grant Shapps is understood to be considering the change.James said: "Saving the cost of an MOT biannually is not worth the price of national road safety.
"This proposal will also fail to save motorists any money long-term as defects will go unnoticed for longer, which at best will cause more damage to vehicles and increase repair costs, and at worst cause unnecessary breakdowns and accidents."
The IGA said that it would be writing to the Transport Minister to make its position clear.
National Franchised Dealers Association (NFDA) chief executive, Sue Robinson, described proposals to reduce the frequency of MOT testing as "ill-thought-out and unsafe".
Encouraging the Government to "reconsider" Transport Secretary Grant Shapps' rumoured proposal to move to biennial MOT testing, Robinson said: "The NFDA is also deeply concerned that this proposal has been raised without prior consultation with the industry.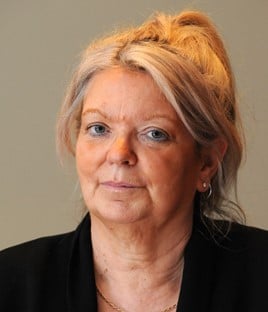 "The suggested move fails to take into account the investments franchised dealers have made in their equipment, workforce and facilities to provide drivers with an efficient and good value service.
"Additionally, the change would affect business confidence at a time when dealers and repairers alike are already facing a number of challenges as they recover from the pandemic and adapt to meet the Government's ambitious Net-Zero targets.
"An MOT is the best way to identify minor issues before they become serious problems, which are often more expensive to fix. The change would significantly increase the risk of defects in vehicles and have a detrimental impact on road safety as well as on motorists' finances in the long term.
"Instead of reducing the frequency of MOT testing, we encourage the Government to review current road tax rates. This will bring immediate benefits to millions of motorists without hindering road safety".
In a statement issued to Sky News a spokesperson for Prime Minister Boris Johnson confirmed that the Governement was considering "a number of ideas" to ease the pressure on household finances which will "feed in to a more formal process".
Commenting on the potential scrapping of annual MOTs in a meeting today (April 27), Shapps said: "I don't rule anything out.
"If you look at things like MOTs, cars have clearly become a lot more reliable than when the MOT, named after the Ministry of Transport, was put in place.
"I think it's always right to keep these things under review but there's a lot of road to cover before we get to that point."
Jack Cousens, head of roads policy at the AA, echoed the sentiments of James and Robinson on the perceived cost benefits of a less frequent MOT test and reiterated his road safety concerns.
"Though well intended, moving the yearly £55 spend on an MOT to every two years could make costs worse for drivers with higher repair bills, make our roads more dangerous and would put jobs in the garage industry at risk," he said.
"Only recently the government stepped away from switching the MOT to every two years on the grounds of road safety, while AA polling shows overwhelming support from drivers who like the security that an annual health check provides.
"The MOT now highlights major and dangerous defects too, showing how important it is to keep cars in a safe condition.
"Rather than fiddling at the edges, drivers would rather see pump price transparency to revive competition on the forecourts or expanding park and ride schemes so drivers can avoid higher inner-city driving costs."
Earlier this week AM reported on Secret Service research which highlighted the importance of MOT testing to car dealerships and garages as a retention tool.
There remains a staffing crisis in the MOT sector, according to the Institute of the Motor Industry (IMI), however.
In March the IMI warned that a shortage of MOT testers could lead to longer waiting times for tests this month.