Polestar has opened its first UK Polestar Space, in partnership with Endeavour Automotive, at London's Westfield Shopping Centre.
The new site demonstrates the brand's retail concept, enabling customers to define the entire journey from initial enquiry through, if they wish, to the delivery of their chosen Polestar model.
Polestar Specialists, acting as brand ambassadors on a non-commission basis, will engage with and inform customers about the company and its products.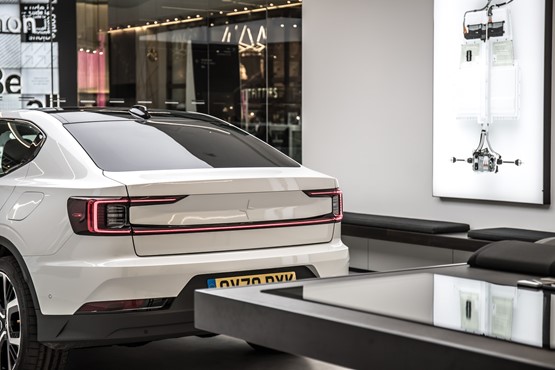 The opening follows the market launch of the brand's first mainstream model, the Polestar 2, which is priced from £49,900.
Test drives can be conducted on-site, deliveries can be scheduled to home or office addresses and there is no stock held to try and persuade buyers away from their desired configuration.
Those wishing to order or reserve a Polestar can complete the process through the Polestar App or website either in the comfort of their own home in their own time, or with the guidance of a Polestar Specialist in the Space.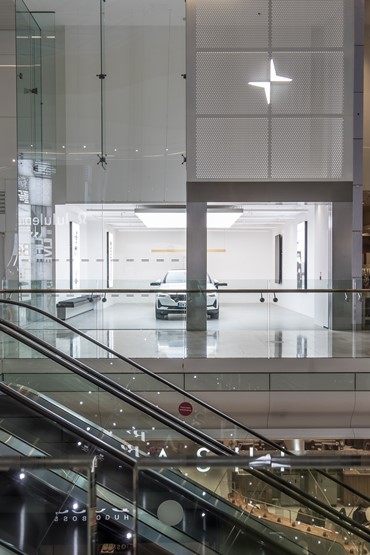 "The Polestar Space is our way of changing the face of automotive retail," says Jonathan Goodman, head of Polestar UK. "With no salespeople and no vehicles on the forecourt, there is no hard sell, no requirement to shift stock and an entirely customer-focussed journey.
"Visitors will define how much they interact with the exhibits, and Polestar Specialists will tailor their experience to the customer's exact needs, not the brand's. Once they have found the perfect specification, seamless digital interactivity places the vehicle in the customer's app, ready to be ordered when it suits them. We will put the fun back into buying a car!"
Endeavour Automotive was named as the first brand partner for Geely's electric vehicle performance brand back in November last year and London was always destined to be the first location.
Volvo UK dealers will support Polestar new car sales with service, maintenance and repair.
Each Polestar Space will become part of a network and foster a community, hosting talks and exhibitions, from design and architecture to technology and of course automotive.
Polestar London opens to the public on October 31, 2020.