Polestar chief executive Thomas Ingenlath has conceded that 'Life Cycle Assessment' data on the environmental impact of electric vehicles (EV) can make for "uncomfortable reading".
The Geely-owned electrified performance carmaker revealed that its new Polestar 2 EV would need to travel 49,710 miles in the hands of the average European owner to claw back the carbon deficit created during production over the equivalent Volvo XC 40 SUV.
Polestar said that it had taken the step to publish the data as part of a bid to be "the most transparent in the automotive industry" and in doing so asserted that "'going green' isn't quite as simple as just buying an electric car."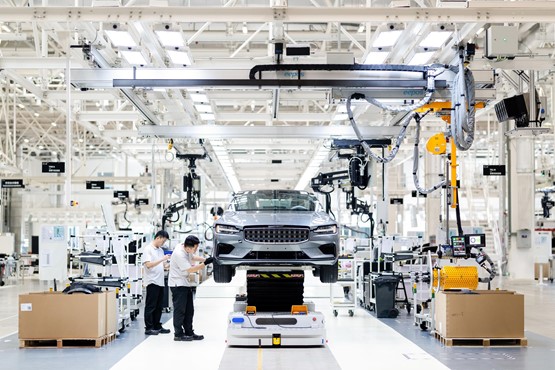 The findings, which also revealed that a Polestar 2 crossover will have to travel 31,069 miles on electricity generated purely by wind power to claw back a carbon footprint deficit over an XC40, could have a negative impact on those considering the environmental credentials of an EV.
But Ingenlath said that transparency around the data that leads car buyers to choose an EV was essential. He said: "Car manufacturers have not been clear in the past with consumers on the environmental impact of their products.
"That's not good enough. We need to be honest, even if it makes for uncomfortable reading."
Polestar's Life Cycle Assessment' revealed that the new Polestar 2 leaves the factory with a 26-tonne carbon footprint, compared to 14 tonnes for the Volvo XC40 SUV.
It is larger than the Volvo SUV due mainly to the energy-intensive battery production process, it said.
Polestar's Life Cycle Assessment highlighted the fact that the source of electricity used to charge an EV has a significant impact on carbon emissions.
The report found that the break-even point for an EVs carbon footprint, when compared with and internal combustion engine (ICE) car varied across the globe as a result.
The overall average mix of power generated globally would dictate a far larger break-even point of 100,000km.
Ingenlath claimed that the message to be taken from the report was clear, however, that EVs still offered a "route to climate neutrality".
Last month Endeavour Automotive confirmed that the first UK Polestar location will be at Westfield London shopping centre and it will open in October.
AM revealed that Endeavour was set to become the first brand partner for Geely's electric vehicle performance brand back in November last year and London was always destined to be the first location.
Endeavour will help facilitate Polestar's "digital-first" sales model for the Polestar 1 electric performance hybrid GT and the Polestar 2 fully-electric performance fastback, both of which are available to order now.