Marshall Motor Group hosted around 600 people at an official opening event for its £10 million, 40,000 square foot Jaguar Land Rover (JLR) dealership in Lincoln.
The latest addition to the AM100 group's five Arch Concept showrooms –others are located in Bedford, Cambridge, Ipswich, Newbury and Oxford – was packed with customers, VIPs and a collection of new and classic JLR products at the event last week.
Marshall's facility, located on the city's Teal Park Business Park, features a drive-in service reception, 19 bay workshop, customer lounges and a Barista coffee bar.
It opened its doors for the first time in February but hosted an official opening event last Wednesday (July 31).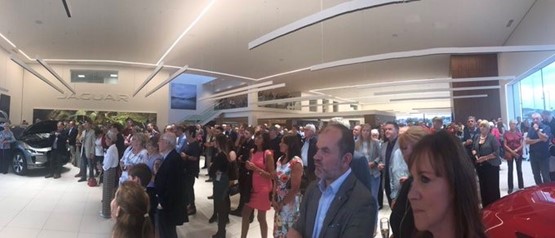 Marshall chief executive Daksh Gupta took to Twitter to celebrate the landmark event, which saw the workshops packed with classic Jaguars to celebrate the facility's ability to handle the brand's most iconic models of the past and present.
He said: "Over 500 people attending our launch night for JLR Lincoln. Wow."
Shaun Allen, Marshall Jaguar Land Rover franchise director, said: "This is our fifth Jaguar Land Rover development in less than three years and represents another step in our growth strategy for the Jaguar Land Rover brand.
"We are delighted to represent Jaguar Land Rover in Lincolnshire - and now under one roof - with a stunning facility that will greatly enhance the customer experience.
"We are already a major employer in the town and this new facility will also create a number of additional jobs."
Mark Hyde, Head of Business, added: "Teal Park occupies a strategic location at the junction of the A46 Lincoln bypass and Whisby Road, to the South West of Lincoln City Centre and is in the City's prime commercial and business district.
"A new dual carriageway also links our new access to the A46 Lincoln bypass which provides excellent road access to surrounding A-Roads and easy access to Lincoln City Centre.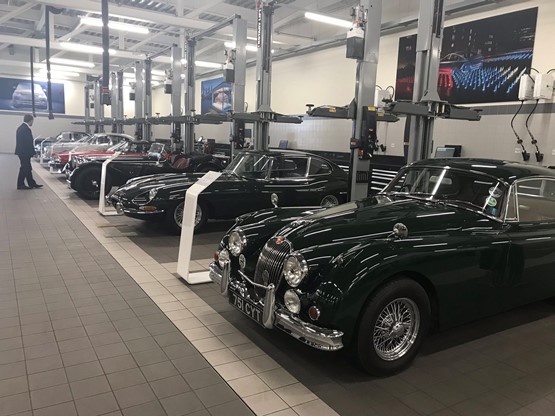 "Our new site will offer the true 21st Century Jaguar Land Rover customer experience across sales, service, parts and Fleet & Business - we can't wait to show you around."
AM revealed earlier this year how JLR's Arch Concept car dealership network restructure remained just 60% complete despite hopes that an "aggressive" original schedule would deliver changes to almost every retail site by the end of 2018.
The ambitious project to implement the new corporate identity, and bring the Jaguar and Land Rover franchises together under one roof at many JLR franchised sites, was billed as the "quickest total network re-think carried out by any manufacturer" back in 2016.
But speaking at the UK launch of the new Range Rover Evoque, the manufacturer's UK managing director, Rawdon Glover, told AM that there remained work to be done.
"We're 60% of the way through the Arch journey," said Glover, who took up his current post from Jeremy Hicks last summer.
"We'll see another 20 Arch sites opened over the next 12 months. The original plan was to be done by now.
"When we set off it was an extremely aggressive timeline but things like gaining planning permission and finding the volume of new sites that our retailers required for relocations has taken time.
"There are lots of reasons why it has taken a little longer than envisaged."