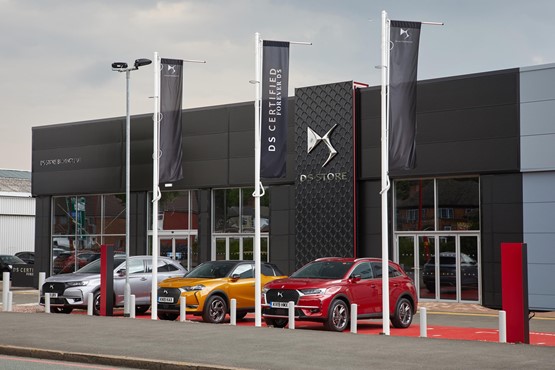 DS has expanded its dealer network with a new site at Birmingham North, operated by dealer group Robins & Day.
The new DS Store is a "boutique-inspired" showroom that features the latest DS models plus the brand's Virtual Vision 3D experience.
Based near the M6 motorway, the new site is the largest DS retailer in the Birmingham area.
The showroom can accommodate a display of five DS cars, which are positioned around in the DS lounge area. It provides bespoke leather furniture and fully air-conditioned surroundings that are lightly scented with the "exclusive" DS ambience-scent.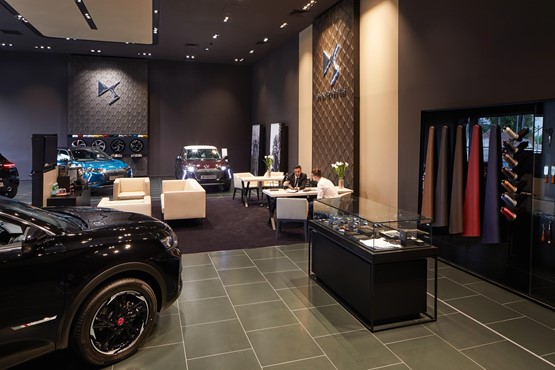 Doug Graham, general manager - Robins & Day at DS Store Birmingham North, said: "The new DS Store Birmingham North is a very welcoming and stylish environment for our prospective customers, who will be attracted to view our products and services in these immersive, luxurious and spacious surroundings. This is a more relaxed and intimate car-buying experience for enhanced well-being."
Specially trained DS Expert Advisers are on hand to help visitors in the showroom. There is also a handover area that is in keeping with DS's "only you" experience programme.
Alain Descat, UK managing director at DS Automobiles, added: "DS Store Birmingham North has been finished with great attention-to-detail and is a delightful environment to enjoy the purchase experience, complimented by DS Expert Advisors for a one-to-one guided service, immersed in the DS brand."
DS is aiming to position itself as a premium brand with electrified versions of all its models.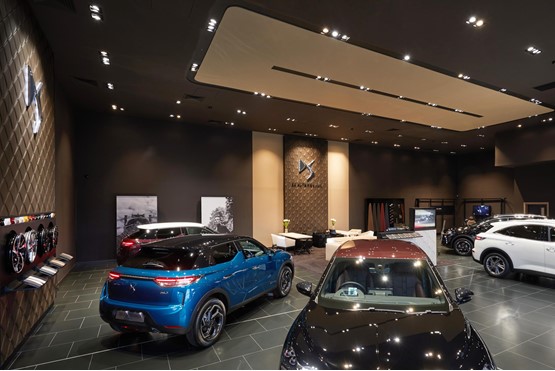 Having recently launched the new DS 3 Crossback, the brand will shortly be selling the E-Tense electric version.
DS Store Birmingham North is located at 857 Tyburn Rd, Birmingham B24 9NY.