Stellantis has ditched the Robins & Day brand for its UK car dealerships in the AM100 retail group's 110th year of trading.
The OEM giant updated its website yesterday (January 18) in a move which officially completes a naming switch which started with the switch to Robins & Day by Stellantis &You UK branding early last year.
Statements detailing the change on the platform said that the move had been made to "show the importance of closeness to customer and employee".
It stated: "We're thrilled to announce the launch of Stellantis &You Sales and Services, the new name for Robins & Day. The inclusion of Stellantis &You UK brings to the forefront, the benefit of Stellantis as one of the world's leading automakers and is centred on customer experience.
"Stellantis &You UK, Sales and Services, brings together 12,000 collaborators, representing 11 brands across 12 countries, with a shared vision."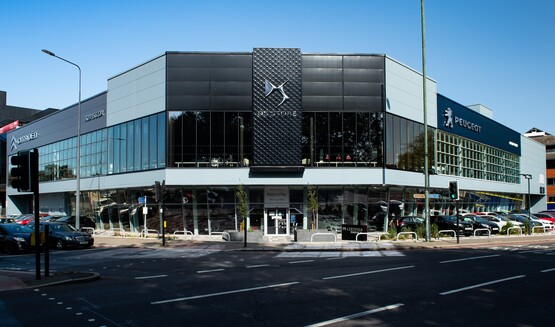 Stellantis also said that the name change would be accompanied by a "multi-million programme to maximise the visual appeal of our dealerships and provide a more enjoyable, modern environment for our customers".
The OEM's name switch for its physical car retail operation follows its delay of a new agency model car retail strategy that will bring the OEM in closer direct contact to its customers.
The move is now scheduled to be completed in January 2024.
In October last year the carmaker behind Abarth, Alfa Romeo, Citroen, DS Automobiles, Fiat, Jeep, Vauxhall and Maserati also announced its plan to introduce a new contiguous market area-style network plan to streamline its franchised dealer relationships, with the loss of 138 of its 918 franchised sales points.
Unlike Mercedes-Benz and Nissan, which have recently disposed of their Mercedes-Benz Retail Group and West Way businesses, however, Stellantis now looks set to retain ownership of it own dealerships in the UK.
AM featured a dealer profile with Robins and Day managing director James Weston back in 2020 in which he described a need to "reset and restart".
Commenting on the group's name change via social media this week, Weston: "A proud day today, unveiling our plans for 2023 and beyond to all of our management teams under our new Group name of Stellantis & You Sales and Services!
"A massive step forward for our group and for our people, not just within our strategic direction, but also the evolution of our values."