Listers Group has opened Porsche Centre Hull, its first dealership with the German sports car brand.
Chairman Terry Lister said the group is delighted to establish the business in East Yorkshire, where it already represented Mercedes-Benz.
"This is Listers' first Porsche dealership, and is the culmination of around five years of talks with the company," he said.
"It is quite an honour to have got Porsche on board."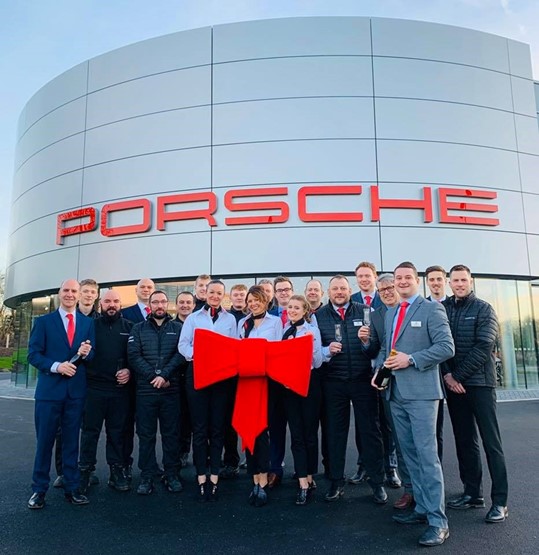 Listers managing director Geoff Lister raced Porsche sports cars in the past, but this is the first time Listers has held its sales franchise.
The business opened on January 20th, but since last September had a temporary 'information centre' on site (pictured below) to welcome enquirers and take reservations.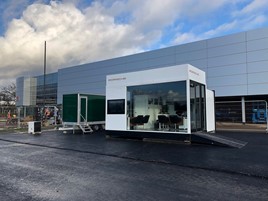 At the time brand director Richard Kitteridge said the development had already had "an incredible amount of enquiries". so installing the temporary office and small display of cars was a great opportunity to welcome early customers.
AM reported in November 2018 that Listers was planning the £8m development at the Bridgehead Business Park near the Humber Bridge, and it will also relocate its Hull Mercedes-Benz dealership to a £10m new development under way at the Meltonwest Business Park.
Last summer Porsche revealed a new showroom style which its franchised dealers around the world will begin to adopt from mid-2020.
The carmaker, together with German franchisee Huelpert Automobile, is building a new Porsche Centre near Dortmund airport which will be the first worldwide incarnation of the new showroom corporate identity known as 'Destination Porsche', opening in late 2020.
And the sports car brand has revealed it is considering a modernised retail operation with urban 'Porsche Studios', pop-up stores and new digital contact points as well as Porsche dealerships.
Porsche said alongside the Porsche Centre network of dealerships it will in future tailor different contact points according to customer requirements, such as through pop-up stores, city-centre 'studios' and new digital formats.