Porsche has begun a pilot in Germany of a new showroom corporate identity for its franchised network, ahead of roll out globally from mid-2020.
And the sports car brand has revealed it is considering a modernised retail operation with urban 'Porsche Studios', pop-up stores and new digital contact points as well as Porsche dealerships.
Porsche, together with franchisee Huelpert Automobile, has just begun the development of a new Porsche Centre near Dortmund airport which will be the first worldwide incarnation of the new showroom corporate identity known as 'Destination Porsche'.
The Dortmund Porsche dealership is expected to be finished by the end of 2020, and follows Porsche's prototype retail concept revealed at Palm Springs, USA, in March.
"With Destination Porsche our Porsche Centres will become a meeting point for customers and fans of the marque," said Detlev von Platen, head of sales and marketing at Porsche AG.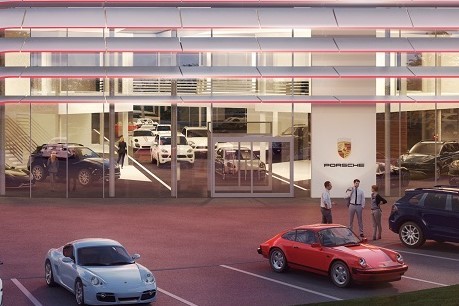 "We will completely establish the concept in Dortmund first, and thereby demonstrate how we will enable an even stronger brand experience in our outlets."
As a brand, Porsche has performed well for the Volkswagen Group.
In its H1 financial results for the period to June 30 VW reported that the brand had achieved a 2.5% rise in profits to €2.1 billion (£1.87bn) as sales revenues rose 8.9%, from €11.2 billion (£9.98bn) to €12.2 billion (£10.88bn).
The new Destination Porsche CI brings the brand experience to the fore, said Porsche, and enables flexible processes, systems and digital engagement to meet new demands depending on different customers' needs.
It also secures the future of fixed sales formats as an essential element of an integrated customer journey, said the luxury carmaker.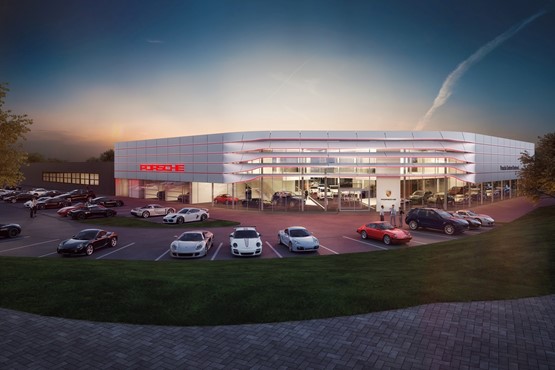 Porsche said alongside the Porsche Centre network it will in future tailor different contact points according to customer requirements, such as through pop-up stores, city-centre 'studios' and new digital formats.