Arnold Clark, Simon Bailes Peugeot and TrustFord have shown their support to the NHS through the donation of 20,000 disposable car seat covers and the provision of vehicles and vital maintenance support to keep essential healthcare services moving.
TrustFord has mobilised its remote vehicle maintaennace vans to assist NHS keyworkers during the Covid-19 coronavirus crisis while it has joined Arnold Clark's Autoparts UK, Midwest Motor Factors and Monmore Auto Parts businesses in raiding parts departments to answer the call for car seat covers highlighted by IMDA chairman Umesh Samani and Luscombe Motors owner, Robin Luscombe, via AM yesterday (April 1).
Commenting on TrustFord's response in aid of NHS workers across the UK, the AM100 group's chairman and chief executive, Stuart Foulds, said: "Our Fleet team is fast tracking essential vehicle orders and aftersales colleagues have been actively supporting customers on site to keep key workers on the road since the crisis started.
"It seemed logical to also mobilise our servicing units to reach those who cannot easily visit a site.
"The idea to give away free disposable seat covers came through an appeal my wife spotted and I was delighted that our Parts Plus team was able to source some to give away.
"We will continue to support and look for ways to support those in essential roles at this critical time."
Arnold Clark has also loaned total of 400 vehicles to NHS and frontline workers free of charge, ensuring they can get to work if needed, while employees have responded to the government's call for help and are volunteering within the NHS and are also providing roadside recovery, emergency repairs and parts for all emergency vehicles where necessary.
At every Arnold Clark rental location, there are two vehicles being used by essential community groups to assist local people with food and supplies.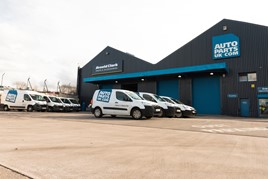 At its Autoparts UK motor factor business, a team of 10 specialist parts people have also been put in place to assist blue light workers.
They will identify the parts required, collect stock from the branch and deliver it to their premises or be available for collection.
Craig McCracken, Arnold Clark's Autoparts UK group factor manager, said: "We have been overwhelmed by the number of employees who have volunteered to support NHS staff.
"By closing our doors to the public and trade, we are in the best possible position to continue to support the NHS, government and local authorities with the vehicles, parts and servicing they need during this pandemic."
Simon Bailes Peugeot announced that it would follow-up its recent provision of a purpose-built minibus to the Ripon Community Link transport service by making its demonstrator fleet available for pharmacy home deliveries.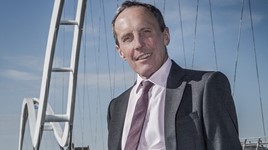 The group's dealerships in Northallerton, Stockton and Guisborough are offering its vehicles available to local pharmacies free of charge to help meet demand for home deliveries of medicine and prescription drugs.
Simon Bailes said: "We have a number of cars and vans that are normally used by customers for test drives and now I hope they can be tested another way – delivering medicines and prescriptions.
"Many of those who rely on their local pharmacy are elderly or those with long-term health conditions, which places them in the 'at risk' category.
"We must work together to ensure they remain safe and well by supporting those pharmacies providing this vital service."
Bailes added: "These are challenging times, not just for businesses, and I'd appeal to everyone to do whatever they can, even if it's checking on those who are more vulnerable."