The widespread opening of fast-fit car maintenance businesses has been criticised as "not in the spirit" of COVID-19 coronavirus mitigation measures.
Independent Motor Dealers Association (IMDA) founder member and chairman Umesh Samani told AM that he had taken the decision to close his business to protect his staff and the public but found the continued operations of many fast-fit tyre specialists as "inappropriate".
While Samani, the boss of Specialist Cars, Stoke-on-Trent, told AM the he had supported his local NHS trust by personally delivery vehicle parts in recent days, he questioned the scale of many aftersales providers' continued opening policies.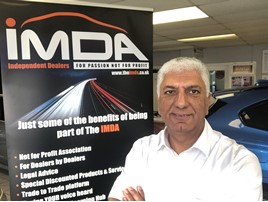 "Drive down the street right now and you'll still see fast-fit and tyre specialists open on every street corner. I don't think it's right, it's not in the spirit of what we're trying to achieve," he said.
AM is urging car retailers to share their experience of handling the impact of the COVID-19 coronavirus outbreak with a quick-fire, three-minute, multiple choice survey. Please click here to take part.
While dealership showrooms must be closed in the current health crisis, workshops, garages and businesses that help to "keep the air, water, road and rail passenger and freight transport modes operating" are allowed to keep trading.
And despite changes to MoT testing rules which granted a six-month moratorium for all motorists during the UK's lockdown period, tyre safety charity TyreSafe highlighted this week that it remains illegal to use a car with a tread depth of less than 1.6mm.
Breaches attract fines of up to £2,500 per tyre and three driving licence penalty points.
Many car retailers have maintained a skeleton aftersales staff to support NHS and other key workers during the coronavirus outbreak.
Marshall Motor Holdings announced earlier this week that it would keep 62 of its aftersales operations open across the UK in an effort to support the emergency services, commercial vehicle operators and key workers as Vertu Motors also announced that it would be re-opening certain sites.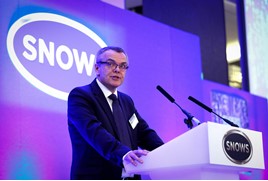 In the south of the UK Snows Motor Group has asset-up a specific email address to handle aftersales requests from keyworkers.
Snows' Group chairman, Stephen Snow, said: "It is essential that key workers in the frontline of the Covid-19 response have peace of mind that their vehicles are roadworthy.
"With these heroes very much in mind during the national emergency, we have kept open a number of servicing facilities open across the South – Basingstoke, Exeter, Isle of Wight, Portsmouth and Southampton.
"Customers who are key workers and have essential work due to be carried out on their vehicle can email keyworker@snows.co.uk, where the appropriate members of staff will be able to assist."
In Leeds, Luscombe Motors boss, Robin Luscombe, has closed his entire Suzuki and Mitsubishi operation, but said that he – like Samani – had personally responded to NHS calls for help and questioned whether other retailers could help in one particular respect.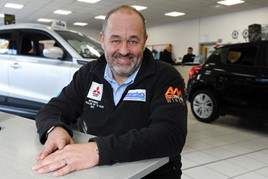 He said: "I had a request via Facebook for seat covers for community nurses and I had quite a few in stock, so I was happy to help.
"The NHS haven't deemed them as vital equipment, but there is clearly a demand. When I handed mine over it was like I was giving them gold dust.
"I just wonder if other retailers with these seat covers might also be able to help other key workers in other parts of the country.
"At the moment they are doing a really tough job in challenging conditions and we should be helping in any way we can."
Luscombe said that his staff had been designated as "furloughed workers" as part of the Government's Job Retention salary scheme during his business' enforced closure period.
But he said that, while he was unable to take advantage of Government loan scheme's set-up to help businesses, he was confident that Luscombe Motors would survive the current crisis.
He said: "I've always texted my staff twice a week to give them and update on the business and that is continued. I think the main thing I can do right now is reassure them that they'll have a job to come back to at the end of all this and they will. It's going to be a bumpy time, but we'll still be here at the end..."