Car dealers across Scotland insist that there was scope for a COVID-19 lockdown exemption for car showrooms as they await news of "phase two" of the Scottish Government's retail re-opening plans.
Scottish first minister Nicola Sturgeon is expected to announce detail of her "phase two" plan, which includes the re-opening of many retail outlets, in an address tomorrow (June 18).
But, like their counterparts in Wales, many retailers north of the border remain convinced that an earlier re-opening could have been allowed which would have aided the economy and potentially saved jobs.
Arnold Clark chief executive, Eddie Hawthorne, told AM: "I think the Scottish Government realise that there was an exemption to be had there.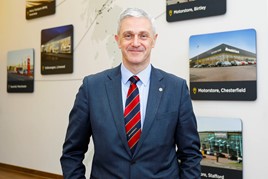 "The truth is that we have plenty of space in which to social distance, we don't get the footfall of other retail sector businesses and half our business – the aftersales element – has already been re-opened anyway, so all our health and safety measures have already been implemented."
Scottish retailers had to wait until June 4 for clarification as to whether they could complete click and collect sales from the retail sites – three days after England's car retailers re-opened their doors, ahead of much of the wider retail sector.
In a response to a letter written by the National Franchised Dealers Association (NFDA), Fiona Hyslop MSP said that legislation had always allowed for the provision.
Commenting on the planned re-opening of retail sites, she added: "This guidance states that retailers may open up to 800 m2 of their sales area, permitting some larger retail outlets such as car showrooms to re-open in Phase 2. Retail units larger than 800sq-m will be permitted to open in Phase 3.
"Each business will need to translate this guidance into the specific actions it needs to take depending on the nature of their business (i.e. the size and type of business, how it is organised, operated, managed and regulated).
"Our guidance has been designed to be applied to cover the spectrum of different retailers in Scotland and we have prepared an operational guide for retailers which includes a downloadable checklist with actions to consider."
On Monday (June 15) Scottish authorities reported zero deaths from coronavirus among its population for the first time since March 10.
Hawthorne suggested that the issue with the Scottish Government's approach to easing lockdown measures for car showrooms had seen their inclusion among other retail businesses, such as high street stores and shopping malls.
Responding to the suggestion that the re-opening policy north of the border seems to contradict a sense that larger retail facilities make social distancing easier, he said: "The issue remains the classification of car dealerships.
"The size policy, I think, boils down to the fact that the initial re-openings will exclude large shopping malls. What the Government don't want to see is people flocking back to those kinds of places."
He added: "Early-on, Government's handling of the crisis, it's response, was exemplary. As time's gone on it's become apparent that its communication could have been far clearer."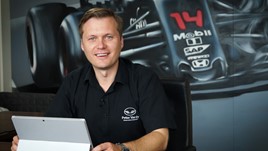 Peter Vardy, the chief executive of the Peter Vardy Group, told AM that his business had completed its re-opening plan, including the introduction of camera-based thermometers at dealership entrances, but was "hopeful that people with far more information about the crisis than me are making the right decisions".
Peter Vardy, which owns the SilverBullet omni-channel car retail platform business, sold 2,000 cars online in April and May's lockdown trading conditions.
Earlier this month Sandy Burgess, the chairman of the Scottish Motor Trade Association (SMTA), told AM that the politics of COVID-19 North of the border will cost car dealers financially and result in disproportionate job losses across the UK's devolved regions.
He said that he despaired at a lack of clarity from the Scottish Government and said that Scottish car retailers, and the economy, stand to lose out due to the disparity between COVID-19 policy across the UK's devolved nations.
"We have been left in a political situation and that shouldn't be the case," said Burgess. "This is a health crisis first and foremost, then an economic crisis. The last thing COVID needs to be turned into is a political crisis."
Burgess added that, for a long time, SMTA members had been left in a position where they "cannot even plan for a return to showrooms trading as their English counterparts start to ramp-up their operations".
"It's short-sighted and I fear it will cost the sector economically and in the form of jobs," he added.