Car retailers reported that demand from car buyers left pent-up during the COVID-19 lockdown period had resulted in a bumper return to showroom trading on June 1.
Vertu Motors chief executive, Robert Forrester, reported that his UK businesses had succeeded in selling 426 cars on the opening day of trading proper since March 24's lockdown order from Prime Minister Boris Johnson as others also raced out of the blocks.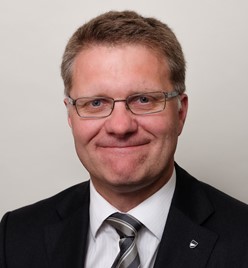 Fresh from a series of recent TV appearances in which he discussed yesterday's showroom re-openings, Forrester said that Vertu's bumper sales – 100 up on a normal Monday for the group – included 300 to retail customers.
Taking to Twitter to celebrate the result, he said: "This looks like a great first day for the Group!"
At Swansway Group, director Peter Smyth was also celebrating levels of trade "significantly up on normal trading", having sold 33 new and 49 used cars to retail customers yesterday – at more than £2,000 profit per unit.
The group now has 70% of its staff back in the business, many of whom had been furloughed on the Government's coronavirus job retention scheme (CJRS) and Smyth said he was now "positive about the future".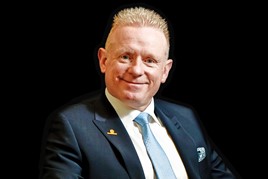 He said: "One swallow doesn't make a summer, I know that. Yesterday could have been a blip. But we had walk-in trade at our showrooms and all the manufacturers have delivered really strong offers, so we're feeling positive about the future."
Smyth said that trading had already started to pick-up in mid-May, with 222 new car sales and 515 used vehicle sales completed and delivered between May 11 and 28.
Business generated by Swansway had been around 55% of normal levels during the COVID-19 lockdown period, he said.
Smyth is now planning to deliver 80% of the group's normal aftersales revenues in June and 100% by July.
"Look, the manufacturers want to be back to their normal trading levels by July and whether that's optimistic or not I don't know, but we have to give it a go, don't we?" said Smyth. "We need to start working to claw back those losses."
While car retailers in England were keen to get their "pedal to the metal" in their pursuit of a rapid recovery this week, dealers in others parts of the UK will have to wait another seven days to guage the response of car buyers in their devolved regions.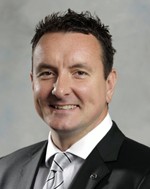 Mazda UK sales director Peter Allibon admitted in an interview with AM that 2020 new car registrations forecasts have had to rely on some "fairly major assumptions" on what can be achieved by retailers before the end of the year.
The Society of Motor Manufacturers and Traders (SMMT) has forecast that volumes will be less that 1.7 million in 2020 and Allibon said that Mazda expects its volumes to be down by 36% in the calendar year.
Early last month Cox Automotive predicted a stop/start, or 'W-shaped', recovery from the COVID-19 coronavirus outbreak for the automotive retail sector – revising its new car sales forecast to detail a 29% decline in 2020.
After yesterday's positive start, many traders are feeling more positive about the return to business, however.
Among the independent used car retailers, supermarket operator Trade Centre UK also got off to a flying start with sales of 216 cars in the day being compared to a Bank Holiday result for the business.
The activity followed an intense marketing campaign across TV, radio and online which promoted an "Emergency Car Clearance" – with up to £3,000 off its vehicles.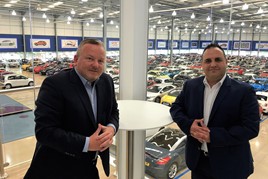 It was not all positive news, however. Group chief executive, Andy Coulthurst, said that "despite claims to the contrary, used car values have dropped significantly during lockdown" adding that "as the wholesale market reopens a significant gap will emerge in pre/post lockdown pricing across the board."
Coulthurst said: "We will clear all existing stocks quickly, passing tremendous value on to our customers whilst simultaneously replenishing our showrooms at fresh market prices."
Smyth said that he was not concerned about used car value declines.
He said: "What we seeing the market is pent-up demand for stock. While that is there, I can't see a significant decline in valuations."