Jardine Motors Group has confirmed that it has opened consultation over redundancies as part of a restructure prompted by COVID-19.
The process began yesterday (July 6) as part of sweeping changes which, AM understands, will include the closure of the group's Milton Keynes headquarters and a satellite facility in Colchester.
A spokesman for the AM100 2019's eighth-placed retail group by turnover would not confirm reports that the associated job cuts could total more than 500.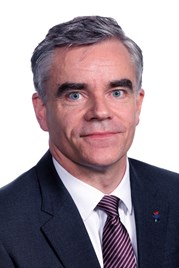 But, Neil Williamson, said: "Following on from the well documented impact that the COVID-19 pandemic has had on the automotive industry and UK business, we have made the difficult decision to review the structure of our operations and entered into a period of consultation with our teams across the group.
"While these are challenging times, our single goal is to ensure we safeguard as many jobs as we can and as a result ensure the longevity of the business."
Jardine recently opened the doors to its new £1.2 million Ferrari Approved used car sales dealership and supercar service centre in Sevenoaks, Kent.
In December last year the group ​completed the £22.3 million sale of eight "loss-making" Volkswagen Group franchised car dealerships to Marshall Motor Holdings.
Commenting on the deal at the time, Marshall chief executive Daksh Gupta said: ""While the acquired businesses are currently loss making, we are confident in their future potential.
"The businesses are in excellent locations that are contiguous to our existing Volkswagen and Skoda franchises and each site is fully compliant with the latest brand requirements."
News that the AM Awards 2020's AM People Investor Award winner was reviewing its business structure comes just weeks after Lookers announced that it would be making around 1,500 job cuts as part of an effort to save £50 million.
As early as the start of May Cambria Automobiles chief executive Mark Lavery also conceded that "over 100 redundancies" were possible within his car retail group as a result of COVID-19's impact.
Lavery told AM that he had been open with the AM100 retail group's employees in a series of five weekly podcasts during the COVID-19 lockdown, stating that "there will be significantly fewer of us and we'll return to a significantly changed business".
He added that he expects "Darwinian evolution" of the car retail sector with up to 25% to 30% of car retail businesses to go out of business or be taken over within the next two years as the effects of the pandemic continue to take their toll.
Last week AM reported that luxury car retail group HR Owen would be making "a limited number" of redundancies in response to the market challenges faced as a result of the COVID-19 crisis.
The luxury car retail group denied claims that it was poised to make cuts of up to 25% of its 500-strong workforce after consultation over redundancies opened last week.
But the business confirmed that cuts would be made and said that many of the planned reduction in headcount would be made through early retirements and a reduced number of part-time workers.