Peugeot and Citroen dealers will undergo a new training and support programme to improve their light commercial vehicle (LCV) expertise ahead of the arrival of a new range of zero emissions electric vans.
Order books have now opened for the Peugeot e-Expert and Citroen e-Dispatch electric vehicles (EV) and all 180 Peugeot dealers and 145 Citroen dealers are set to receive the new LCV training.
PSA Group's director for fleet and used vehicles, Martin Gurney (pictured), said: "Vans continue to be an important part of what we do, particularly with the arrival of the electric vans.
"We want to make sure there is a certain level of knowledge and professionalism surrounding vans in the wider network.
"There are non-Business Centre dealers who are very knowledgeable and successful in the sale of LCVs.
"But we still have dealers in our networks, both Peugeot and Citroen, that hardly sell any vans and it's those in particular that we're reaching out to, to give them the skills and knowledge they need to be able to provide that service to our customers and also capitalise on the opportunity."
Peugeot and Citroen brands' non-Business Centres (140 Peugeot dealers and 105 Citroen dealers) will complete a wider training programme to their LCV specialist counterparts.
The wider-reaching programme will cover product knowledge/specification, LCV terminology, LCV financing options, the UK LCV market, taxation and LCV "customer consultation" to ensure suitability for user needs.
Practical support will be offered by the business field teams and LCV product managers.
Initially, the training will be delivered virtually. However, face-to-face sessions may be added next year, depending on the COVID-19 situation.
The training was due to take place in quarter two but was delayed due to the UK lockdown.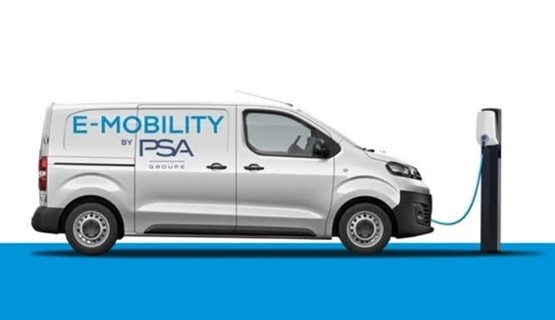 The Business Centres are now planning their e-Expert and e-Dispatch launch events, with invites due to go out to their local business customers in the coming weeks.
All of Peugeot and Citroen's electric vans and passenger versions, including the Peugeot e-Traveller and Citroen e-Space Tourer, are expected to be in showrooms before the end of the year.
Last week AM reported on plans laid out by the PSA Group - the current AM Awards Manufacturer of the Year - to offer electric engines on all its commercial vehicles by 2021.
The announcement follows the introduction of the group's fully electric small cars, offered as the Peugeot e-208, Vauxhall Corsa e and DS 3 Crossback E-Tense.
Initially, the new renge of electrified LCVs will be targeted at 'professional users', which means the bulk of sales will go to larger fleet customers rather that individual retail buyers.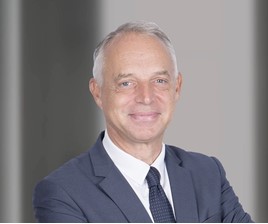 Xavier Peugeot, senior vice-president of Groupe PSA's LCV division (pictured), said: "Our message is clear and simple: no compromise, no trade off. This is not a one-shot with one dedicated electric van. We want the entire LCV range for PSA to be electrified by the end of next year.
"People who are moving to electric vehicles shouldn't see major differences. They should have the benefits but still expect the same performances. This is the key aspect we will deliver with these vans.
"We are mainly talking to professionals. They have a wide range of needs and a high standard of expectations. We cannot offer them something that isn't complete. We will have a full matrix of variants."
Author: Sarah Tooze