The National Franchised Dealers Association (NFDA) has called on Government to redeploy business support measures for retailers ahead of the 2021 Budget.
In its recent submission ahead of the Budget, on March 3, the NFDA urged Government to implement measures to help car retailers recover from the disruption caused by the COVID-19 coronavirus pandemic, as well as facilitate the transition to zero-emission electric vehicles (EV).
Earlier in the week, the Society of Motor Manufacturers and Traders and the NFDA, called on Government to allow car shworooms to reopen their doors to car buyers, "as soon as it is safe to do so".
Car retail bosses have voiced concern that a failure to re-open car showrooms in-time for the March number plate change will impact jobs and the economy, claiming "politicians have no understanding of business".
In its submission, the NFDA has called for a six-month extension of the full business rates holiday from April 2021.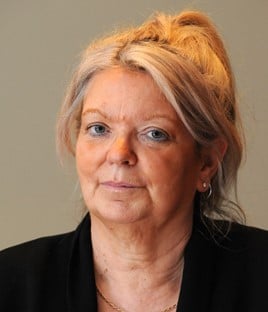 Sue Robinson, chief executive of the National Franchised Dealers Association (NFDA), said: "The business rates holiday has been a lifeline for retailers, particularly vehicle retailers who are required to make significant investments into their sites and staff training to comply with manufacturer standards.
"A six-month extension of the full business rates holiday from April 2021 is necessary to support businesses over the coming months."
The NFDA is also calling for an extension to the Coronavirus Job Retention Scheme throughout 2021/2022, Robinson said: "It is vital that the capability to furlough staff in response to sudden drops in demand due to coronavirus, or the imposition of new restrictions, is retained throughout 2021/2022.
"Extending the scheme will give retailers confidence to retain their staff and draw up more optimistic recruitment plans for the year ahead."
To help support the transitions to EVs, the NFDA has suggested the introduction of an EV Infrastructure Allowance to incentivise retailers to accelerate their plans to install electric charge point infrastructure at their sites.
Robinson said: "Huge levels of investments will be required by retailers to meet the UK Government's ambition to end the sale of petrol and diesel cars by 2030.
"Accelerating the transition to zero-emission vehicles should be supported by incentivising private investment into chargepoints.
"Incentives will continue to be essential also to bolster consumer demand: the Plug-In Vehicle Grants should be maintained this year to ensure that the strong growth the EV market saw in 2020 is sustained in 2021."
NFDA recently launched NFDA Engage, a new prorgramme designed to help dealers optimise their communications with customers, colleagues and the media.
Robinson concluded: "As we look forward to the Budget, we will continue to liaise with relevant Government departments to address the issues facing our sector, providing industry insights and feedback on behalf of our members."