Inchcape PLC has reported a 30% rise in turnover and a near 15-fold increase in its pre-tax profits after showing strong signs of recovery from the COVID-19 pandemic in the first half of 2021.
The global automotive distribution business and AM100 car retail group reported group revenues of £3.9 billion and PBT of £143m (1H20: £9m), pre-exceptionals, in its trading period to June 30.
It now expects its full-year pre-tax profits to be in excess of £260m, prompting the payment of an interim dividend of 6.4p (£25m) to shareholders.
The group said that the UK's retail division had seen revenues decline by 2% as COVID-19 lockdown continued to hamper trading in Q1, but added that Q2 had delivered a "solid" performance, with revenues up by 139% on an organic basis.
Overall, Inchape's retail performance in the UK and Europe delivered revenue growth of 28% year-on-year, to £1.57bn, as operating profit was turned around from an £18m loss to a £38.6m profit.
The group's half-year financial results statement said: "Despite UK showrooms being forced to close throughout the first quarter of the year, a combination of solid demand for new and used vehicles, the operational improvements (e.g. digitally enabled sales and click-and-collect) and our strict cost measures enabled us to deliver an excellent result for the period.
"The performance in Russia was also strong, and the now disposed operations in St. Petersburg contributed c£110m of revenue and c£10m of profit to the first half result."
Inchcape confirmed back in February that its London Stock Exchange listing has been reclassified to remove reference to retail as it disposed of 13 UK dealership locations as part of a renewed focus on distribution in 2020.
In the first half of 2021 it disposed of a further two sites in the UK, generating disposal proceeds of £5.8m.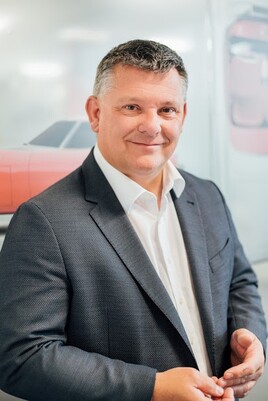 Speaking to AM earlier this year in a wide-reaching interview which detailed a new used car strategy and an aim to "dominate locally", Inchcape UK chief executive James Brearley told AM that the restructure of the group's franchised operations was now coming to an end.
Inchcape's growth in distribution continues, meanwhile.
Today's half-year results confirmed that the business had secured three new distribution agreements in H1 2021, bolstering its global presence with contracts for Jaguar Land Rover (JLR) in Indonesia and Daimler in Guatemala, as well as securing its first distribution relationship with Geely in Chile.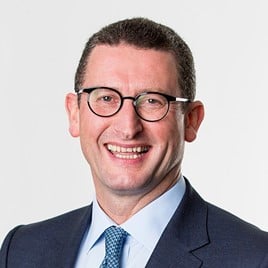 Commenting on Inchcape's results, group CEO Duncan Tait said: "The Group delivered a strong set of results in the first half reflecting a good performance across all regions, higher margins and the ongoing benefit of our overhead reduction programme.
"The Group's inherently cash-generative business model saw a further strengthening of our overall financial position, and we are today launching a new £100m share buyback programme.
"At the height of the global pandemic our efforts were focused on protecting our people, collaborating with our partners and ensuring the resilience of the business, and we accordingly prioritised and successfully completed a major cost restructuring programme.
"We have since been able to turn our attention back to capturing growth opportunities across our markets and I am delighted to report that we expanded our distribution footprint in two new markets in Asia and Americas."
Looking ahead, Tait added: "Whilst there continues to be a high level of uncertainty, both in terms of the pandemic and widely reported issues relating to supply, we expect that the strong first half performance – which in part reflected pent-up demand – will underpin our full year results and expect to deliver FY21 profit before tax of at least £260m."