Lookers has raised its 2021 profit expectations after it weathered Q3's vehicle supply shortages to deliver "excellent new and used vehicle margins".
The optimistic full-year outlook was delivered in a trading update this morning (October 6), less than a month after the AM100 retailer vowed to repay £4.1 million in Government furlough support after reporting record H1 financial results.
On September 9 Lookers reported revenues up 37.1% year-on-year to £2.15m (2020: £1.57m) during the trading period to June 30 as it delivered a turnaround from a pre-tax loss of £50.4m in 2020 to PBT of £50.7m in the first six months of this year.
Now its performance in the three-month period to September 30 has prompted its board to forecast an underlying profit before tax for 2021 "materially ahead of its previous expectations".
Market anaylst Zeus Capital said that it had now increased its full-year underlying pre-tax profit forecast by 33.9% to £81.4m.
Lookers said that its expectations had been "driven by new vehicle market outperformance, excellent new and used vehicle margins and continued tight cost and working capital control".
The group outperformed a new car market down 31.1% in Q3 – as a result of the global shortage of semiconductors and other components to car manufacturers – by 3.4ppts, attributing the result to a "significantly improved omni-channel customer experience".
Lookers' like-for-like used unit sales were down 16.9%, but its trading statement said that this was "more than offset by unprecedented margin retention driven by ongoing strong customer demand and improvement to the group's stock management processes".
Aftersales revenues remained robust, it said, with a like-for-like decline of 3.5% on the same period in 2020.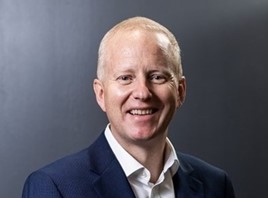 Lookers chief executive, Mark Raban, said: "The group has built on its record first half result and performed strongly in a challenging market, underpinned by further enhancements to its omni-channel experience, which allows customers the flexibility to buy a car however they choose.
"Interest in electric vehicles (EVs) continues to grow, particularly in light of the UK wide fuel shortage, and the group remains well positioned to benefit from this exciting growth opportunity moving forward.
"Although supply restrictions remain, we continue to work with our OEM partners to minimise the impact and I would like to thank my colleagues and customers for their patience and understanding."
Lookers trading update came as Marshall Motor Group upgraded its underlying profit before tax expectations for 2021 to £50m - a further upgrade on the record £40m predicted back in August.
Its trading update said its board remained focussed on cash management and liquidity.
At the period's end its net cash balance stood at approximately £30m compared to net debt of £25.9m at September 30 last year.
It stated that, despite the shortage of new car supply, it has a strong new car order bank which is above normalised levels, but added: "There remains material and increasing uncertainty as to the availability of these vehicles which is dependent on specific brand and model related factors."
The trading updated stated: "Notwithstanding this considerable uncertainty for the final quarter of the year, given the strength of performance in the period, the board now expects underlying profit before tax for 2021 to be materially ahead of its previous expectations."