Peoples Ford chairman Brian Gilda has attributed a record set of annual financial results to a 'tsunami of perfect performance' following 2020's first COVID-19 lockdown.
Gilda told AM that the group set itself up to ensure that it "grasp the handles" of opportunity after the crisis hit the automotive retail sector last year as he shared details of a performance which showed the Falkirk-based AM100 retailer had succeeded in its mission.
Turnover grew by nearly 20% to £289.5 million in the reported period to the end of July as profit before tax and preference share dividends was up 165% from £3.01m to £7.98m.
The performance secured a return on sales figure of 2.75% as the group's car sales volumes grew by 9% year-on-year to 14,501, with new car sales up 5%, used 9% and commercial vehicles up 15%.
Gilda is in little doubt that the results benefited from the period covered by the group's results, however, and said that the performance would be impossible to replicate this year.
"The way our financial year runs, the truth is that we picked up all the good parts of the recent uplift in the sector," Gilda told AM.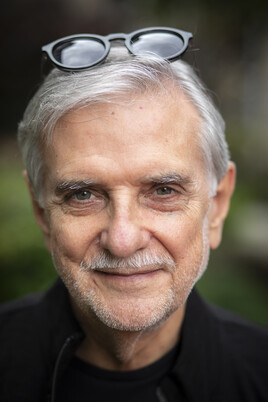 "We did really well in new vehicles, while our commercial vehicle sales were stratospheric and used were really strong too, benefitting from the market's strong margins."
He added: "During last year's lockdown we set ourselves up to grasp the handles of the bike straight away again when conditions allowed and – thanks to the commitment of the workforce – we were able to do just that.
"It was a Tsunami ot perfect performance."
A year ago AM reported that Gilda had been "delighted" with the outcome of a 2019/2020 annual results period which took the full impact of COVID-19 lockdown.
In the 12 months to July 31, 2020, the business achieved turnover of £242.3m and profits before tax and Preference Share Dividends of £3.01m.
In its most recent trading period, Peoples claimed around £880,000 in funding from the UK Government's Coronavirus Job Retention Scheme (CRJS) to furlough its staff during the reported period.
Gilda said that the business had used the scheme "as it should be intended, to keep people in jobs" as COVID-19 closures impacted the automotive sector.
A policy of "no redundancies" meant that just one person lost their position with the business during the 2020/21 financial year, he said.
And, following the business's rapid recovery, all staff – with the exception of directors – were awarded the same £400 bonus as a thank you for their commitment and dedication.
Gilda said: "Delivering these results in the face of the pandemic, fierce competition and diminishing volumes in certain sections of the market is testament to the determination of my directors, management and staff and the outstanding loyalty of our customers.
"This time last year we had just reopened our six dealerships after lockdown and our figures were predictably impacted, however we remained confident we had a robust plan in place, and this year's figures are testament to that as we surpass our pre-lockdown performance.
"We are also pleased to have avoided making any redundancies during the year by utilising the job retention scheme, and all staff with the exception of directors were awarded a £400 bonus as a thank you for their commitment and dedication."
Gilda said that Peoples had ramped-up its online sales during the height of the COVID-19 pandemic but said sales through those channels remained at between 5% and 10% of its volumes.
While he suggested the vast majority of customers still wished to transact in person, he admitted that there would be a need to accelerate its online focus over time.
"Ask me in three to five years if our online sales are still at the same level and, if they are, I think it will be because we are doing something very wrong," he told AM.
Peoples remains the largest independent dealership in Europe retailing only Ford cars and commercial vehicles.
Founded in 1983, it operates three in central Scotland – in Edinburgh, Falkirk and Livingston – and three in Liverpool.
Asked whether the group intended to expand with new brands, Gilda said he would only do so if it would not distract him from the group's main focus of selling Fords.
He said: "I decided to go all-in with Ford many years ago and felt that, with the Ford family still at the helm, they would always evolve and emerge from a crisis. So far I've been proved right."