Inchcape UK has unveiled the new bravoauto brand name for its expanding used car retail division ahead of its expansion to 20 locations in the next three years.
The AM100 car retail group's chief executive, James Brearley, gave AM an exclusive insight to plans for the 20-site division in an in-depth group profile interview earlier this year.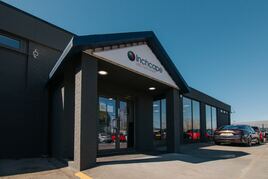 Now the Inchcape Used Car Centre network – which has "quietly" established businesses in Burton-on-Trent, Bolton, Chester, Cheltenham, Derby and Shrewsbury – has been officially rebranded as bravoauto.
The offering will promise customers a 21-day money-back guarantee, which claims to be "the longest offered in the market", with a 12-month warranty and free 12-month breakdown assistance worth £200.
Customers can buy a car entirely online, including valuing their part exchange, and applying for finance, before choosing collection or home delivery, Inchcape UK said.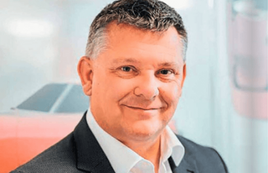 Brearley, whose departure from Inchcape UK at the end of this year was confirmed by the group earlier this month, said: "We have a solid used car operation in the UK already, and from this we have built a strategy to expand our footprint where we already have a good density of representation.
"bravoauto is an expansion building on over 170 years of experience Inchcape has within the automotive industry, and we'll definitely be keeping our ethos and spirit in the new businesses we open.
"We opened our first bravoauto Used Car Centre in Chester on 19 November creating ten new jobs, and I'm pleased to say we have more centres opening in the New Year.
"Our customer proposition is a really strong one that we know will give our customers everything they expect and more, and they can come and see us in person at our current and new sites or complete their full transaction online.
"All our current Used Car Centres will be re-branded to bravoauto over the next few months, and we will advertise under this branding in the regional areas."
Cazoo models 'how not to do it'
Speaking to AM for the recent group profile feature, Brearley said that Inchcape had "studied Cazoo, Carmax and Carvana" to research how best to develop its oen used car retail offering.
"I think Cazoo is interesting as a model of how not to do it", he said.
"We have an omnichannel platform, but we understand low cost facilities, low cost preparation to a high standard and the distribution costs. On top of that we already offer a 14-day money back guarantee anyway.
"We definitely can deliver to someone's house, at a cost, but we believe that there's no demand from consumers for that whatsoever.
"We absolutely believe that people want to test drive cars and have seen that in the spike of activity that's been seen since the lockdown was lifted."
Explaining the thinking behind the bravoauto name, a statement added: "It breaks down to 'bravo, because we'll work hard to ensure you celebrate your decision to choose us. And auto, because that's what our teams live and breathe.' The two words combined are recognised and understood in almost every language and fits well with Inchcape's global strategy."
Claire Price, Inchcape UK's head of marketing, said: "bravoauto represents our position as a main competitor in the used car market and aligns with the history we have with our Inchcape UK brand.
"Our slogan, everything you expect and more, is reflected in our customer proposition where we provide best in market offerings to our customers. We want to give our customer more choice, more value and more security.
"This is an exciting time for the business and I'm really pleased to see the sites coming together to support the new brand and customer offering."