Riverside Motor Group has completed the multi-million pound, nine-month project to upgrade its Volvo Car UK dealership in Doncaster.
The Hull-based AM100 retail group completed work to bring its facility on Wheatley Road, Doncaster, up to Volvo Retail Experience corporate identity (CI) standard this month.
It is the latest in a series of changes within the retail network of 2021 AM Awards' Manufacturer of the Year in recent months.
FRF Volvo (Swansea) and John Clark Motor Group (Dundee) both moving into new facilities, while TMS Motor Group (Leicester) and Clive Brook Volvo (Bradford) both revealed plans for major investments in new dealerships.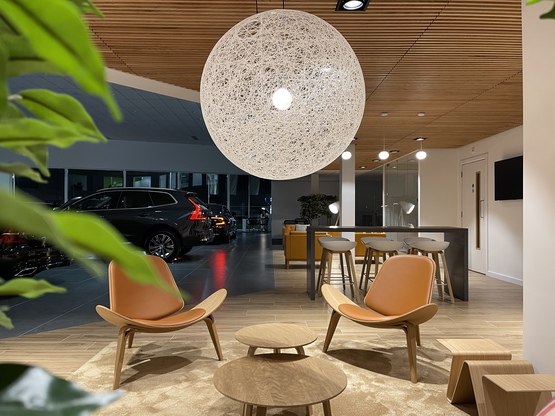 Commenting on his group's completed upgrade – nine months after work got underway in April – Riverside Motor Group managing director, Mark Denton, said: "We are delighted to officially open the doors to our new home, following our nine-month refurbishment.
"Our new showroom reflects our commitment to electrification and the future of motoring, with eight EV charging points to showcase our growing range of plug-in hybrid and fully electric models.
"We pride ourselves on delivering an industry-leading customer experience – now in a truly outstanding environment which we invite new and old customers to come and experience."
Volvo is committed to becoming a fully electric car brand by 2030 and retailers are currently awaiting the arrival of its second full-EV, the new C40 crossover.
Riverside Motors now has eight EV charge points at its dealership.
The retailer has also pledged that no refreshments will be served using single-use plastics as customers enjoy the showroom's new signature lounge area.
In addition to its new look, the Doncaster-based retailer has also expanded, with a larger showroom offering a greater display of petrol, fully electric and hybrid cars, as well as Volvo Selekt Approved Used models on the forecourt.
Volvo, Seat, Cupra and Honda franchisee Riverside Motors Group is the AM100 2021's 82nd-placed retail group by turnover, posting £153.5m in the latest report.