Volvo Car UK has revealed a new retail strategy that will see 100% of the Swedish brand's vehicles sold online as its shifts to a wholly electric vehicle (EV) product range by 2030.
In an interview with AM this morning (March 2), Volvo Car UK managing director, Kristian Elvefors, and National sales manager, Mark Cox, said that UK franchisees were already working on parallel traditional and agency model sales contracts to facilitate the shift and had "welcomed the news".
Volvo has confirmed that all of its EV sales will be transacted exclusively online, with the brand set to axe its petrol, diesel and hybrid variants to go fully EV by 2030.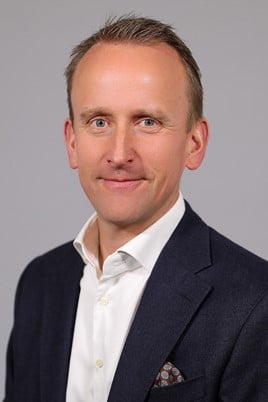 Elvefors, who told AM he expected sales to shift 100% online by 2025 in an interview weeks after the launch of its Stay Home Store online sales platform last year, said: "We launched the Care By Volvo subscription offering late last year and that is already accounting for 8% of our retail sales as a brand.
"That is quite an astonishing result as we haven't launched the fixed cash product or the Care By Volvo fleet and business offering to the market yet. It does show the appetite for online transactions is already there."
Volvo recently launched its first full EV, the XC40 Recharge, and is set to reveal its second fully electric car, a new model in the 40 Series, later today.
EV model range
With all of the brand's EV sales set to be completed entirely online as part of the new strategy, Cox said that the pace of franchisees' switch to the agency model would initially be dictated by the pace of consumer demand for EVs.
The brand has said that it will roll out several additional electric models in the coming years, aiming for 50% of sales to consist of full EVs by 2025 and a full-EV line-up by 2030.
While Volvo Cars is investing heavily in online sales platforms, it has said that it will build "stronger customer relationships together with its retail partners".
A statement issued by the brand this morning said that its franchisees "remain a crucial part of the customer experience and will continue to be responsible for a variety of important services such as preparing, delivering and servicing cars".
Driving profitability
Cox said that Volvo Car UK franchisees achieved 1.5% return on sales (RoS) in a 2020 COVID-19 impacted environment and the intention was that franchisees and OEM would work together to identify and act on opportunities to drive further profit in future.
Elvefors said that his 95-site network should anticipate greater throughput as they benefit from aftersales opportunities presented by Volvo's fellow Geely brands, which share the online sales model.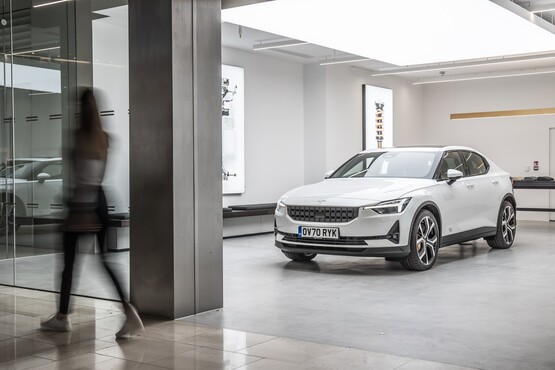 He told AM: "I think the one crucial element in all this is that we intend to grow volumes for our retail partners, not just through Volvo, but through the addition of Polestar, LEVC and Lynk & Co into the mix. I think we need to help them build volumes."
Volvo franchisees were made fully-aware of the brand's new strategy at a global retail conference back in December.
Elvefors recognised that the new Volvo stragetegy relied on buy-in from the brand's franchisees.
"Overall, if we don't have entrapeneurs who are willing to invest in the brand then this plan will fail," he said.
Sales simplicity
Elvefors said that the foundations of Volvo's strategic shift were also laid by the introduction of the Car By Volvo subscription service to consumers via marketing activity late last year.
A push on the subscription model will accompany the move to online EV sales.
And, communicating the benefits of the simplicity presented by the platform, Elvefors said: "In the dealership our retailers will use the new online platform and that will greatly smooth-out the retail process, but Car By Volvo takes that a step further still.
"Where our current online retail channel takes about 35 to 40 click to buy a new car, the Car By Volvo process is down to 14 clicks.
"Both those processes represent a huge leap forward from the 30 or so physical signatures need to complete a traditional new car sale."