John Clark Motor Group has completed a multi-million refurbishment to transform its former BMW Tayside dealership into a new home for its Volvo Car UK franchise.
The Swedish premium brand was introduced to The AM100 group's new Volvo Retail Experience (VRE) site, off Rurtherford Road on the Dryburgh Industrial Estate, Tayside, following the creation of a new BMW dealership in the city earlier this year.
John Clark's new showroom features six EV charging points with 1,200kw fast charging as well as an expanded showroom and additional space for Volvo Selekt approved used cars on its forecourt.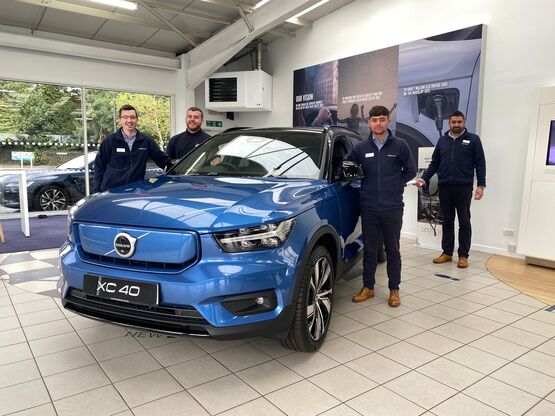 Bryan Muir, head of business at Volvo Cars Dundee, said: "We are delighted to officially open the doors to our new home, not least because this impressive new development reflects our commitment to improving customer experiences and efficiency.
"After the record-breaking successes of our new Volvo models over the last year, we felt this was the perfect time to invest in an impressive new showroom that puts electrification at the forefront of our approach, with six EV charging points and an ultra-modern interior, the future of motoring has certainly arrived at Volvo Cars Dundee.
"We look forward to welcoming prospective and current customers down for a cup of coffee, to discuss their purchasing and servicing needs and the future of electrification."
Completion of the development of Volvo Tayside is the latest in a series of dealership openings for Volvo franchisees.
Last month AM reported on FRF Volvo's opening of its newly-refurbished premium Swansea dealership two years after it started the £1.75 million project ahead of the COVID-19 pandemic.
It followed recent network developments with Waylands Automotive (Bristol), Paul Rigby (Birmingham) and Lipscomb Cars (Canterbury).
Volvo remains one o fthe UK's few growth car brands in 2021.
Society of Motor Manufacturers and Traders (SMMT) registrations data for November showed it was 7.1% up year-to-date to 44,817 (2020: 41,867), despite a 5.7% decrease last month.