Ancaster Group has opened its seventh Nissan dealership in a new showroom facility created from Robins & Day's former Vauxhall dealership at Heathrow.
The new West London Nissan business, located at the Clockhouse Roundabout in Staines Road, Heathrow, is the result of a £600,000 investment for the AM100 2021's 98th-placed car retail group.
Ancaster already represents Nissan at Bromley, Eltham, Croydon, Heathrow, Penge, Shepperton and Slough and believes its new showroom is ideally placed to serve customers from all over West London.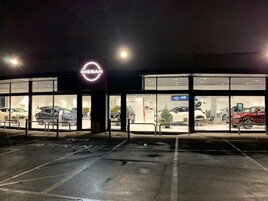 Redeveloped with Nissan's new corporate identity (CI), it features a 40-car used vehicle forecourt, nine-car showroom, nine-bay workshop and an MOT bay.
Ancaster managing director Stephen Wood, is a member of the UK and European Nissan Dealer Associations while aftersales director Bob Smith is a member of the Nissan Aftersales Dealer Association.
Its new Heathrow leadership team includes general sales manager Tony Groves and aftersales manager Kamran Khan, both of whom have many years of experience in the automotive industry.
Recruitment is ongoing for other sales and aftersales team members, the group said in a statement.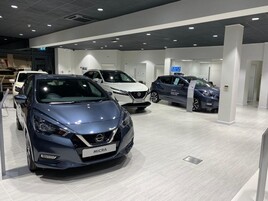 It added: "The opening of Ancaster Nissan Heathrow coincides perfectly with the forthcoming launch of the new all-electric Ariya and comes at a time when the all-new Nissan Qashqai is once again storming the popularity charts with its new mild hybrid engine.
''These two new models show Nissan's dedication to electrifying its model offering. The brand is at the forefront of motoring technology with electrified engines, state-of-the-art on-board functionality and quality styling – all with the customer at the centre of the design process."
Stellantis-owned Robins & Day closed its Heathrow Vauxhall dealership as part of a move to bring all its PSA brands under one roof for West London car buyers.
The result was a new £14.5 million multi-brand dealership on Chiswick High Road, opened in September 2020.
Robins & Day claims that its dealership in Chiswick offers car buyers the UK's "largest concentration" of new electric vehicles (EV) to choose from.