Sytner Group's CarShop used car division is celebrating the "astounding success" of its first Express Store concept retail site in Leicester.
The group stepped away from its large-scale used car supermarket facilities to open the first of its smaller, omnichannel car retail sites last May and has said that its success has accelerated beyond expectations.
CarShop, which has since expanded the concept with new sites at Leighton Buzzard and Halifax, said that the number of appointments at its Express store in Leicester has doubled and its sales figures have increased by 60% in the last four months, compared to the previous four.
A statement issued by the business described the results as "astounding" for what was "a completely new concept opening amidst a global pandemic".
Branch manager, Michele Williams, said: "Of course, we were a bit apprehensive to start with. Would people know we were a car store without the hundreds of cars sitting outside on the forecourt? But as soon as we opened our doors, those worries were quickly put to rest.
"I'm thrilled to see it succeeding. It's a concept I really believe in, knowing that not everyone feels the need to walk between rows and rows of cars before deciding they've got the right one."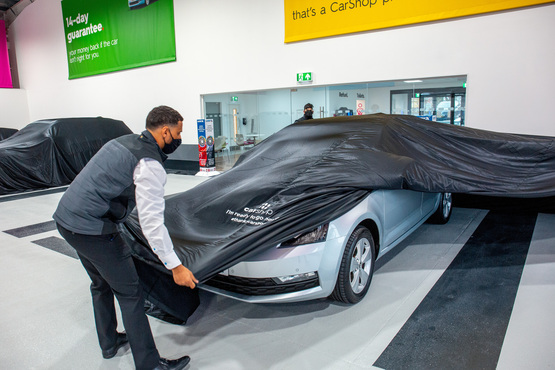 CarShop's Express store encourages customers to browse the 15-site used car retail business's entire stock of used cars before having their favourite transferred to their chosen store for a test-drive or collection.
Express Specialists are on hand to assist them in their car search.
This week the CarShop Leicester business said that the process had been proving a success with customers, attracting a 4.9 stars out of 5 rating on Google.
In November last year CarShop said it had delivered an 18% growth in used car sales after launching its new Buy Online offering and opening its new Express Stores.
The business also launched a recruitment drive to find vehicle technicians, MOT testers, body shop technicians, SMART repairers and painters as it prepared for further expansion in the months ahead.
CarShop Leicester has been working to become a part of the community it operates in.
It has launched an ongoing partnership with Help the Homeless Leicester which sees a £1 donation made for every customer who buys a car from the store through its Pink Coin Scheme.
Team members are also currently donating hats, scarves, gloves to people living on the streets of the city.