Marshall Motor Group was the only car retail business to feature in the 2022 Great Place to Work Best Workplaces for Wellbeing rankings.
The AM100 car retail PLC featured in the Super Large category of the rankings, which feature 250 businesses from a variety of sectors, finishing 14th out of 38 of the UK's largest employers.
Volvo Financial Services was ranked 29th out of 93 in the Medium category, meanwhile.
A 2022 Great Place to Work Best Workplaces for Wellbeing report accompanied the rankings.
In it, Great Place to Work said that HR leaders reported that health and wellbeing were the key issues they faced, with 23% citing it compared to 22% who cited talent management and the 20% who felt adapting to COVID-19 was the biggest issue.
When employees were asked 'What is the best way for your organisation to support your personal wellbeing?' autonomy and flexibility topped the results.
The report highlighted the emergence of good people management – particularly through proactive and caring line managers – as another key theme of employee responses.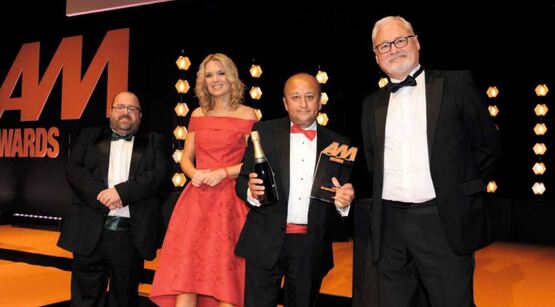 Marshall chief executive, Daksh Gupta, was praised for his decisive decisions which "benefitted workforce welfare and the sector's reputation" during its most challenging period outside war-time, when he received the AM Awards 2021's Business Leader of the Year accolade.
COVID-19 served to bring Gupta closer than ever to the Marshall workforce as he hosted weekly video updates, including shout-outs for colleagues and reassurance that the business remained on a sound-footing, ready for their return.
Last summer the Marshall business followed a commitment rto repay £4 million in Government furlough funding by issuing its 4,000 staff a 2020 'loyalty bonus' and a backdated pay review, while forgoing all director bonuses.
Great Place to Work Best Workplaces for Wellbeing report focussed on the changes in organisational wellbeing ideas and practices since 2020.
As such, it focussed on four key wellbeing-related themes: Hybrid Working, Integrating Wellbeing and Culture, Reward and Financial Security, and Management and Leadership.