Pendragon is set to become the UK's first Jaguar Land Rover (JLR) franchisee to showcase a new 'Modern Luxury' dealership design philosophy for the OEM's premium brands.
The AM100 PLC has now begun the redevelopment of its Stratstone JLR franchise in Mayfair, London, and revealed that it would be mark a debut for JLR's new-look retail concept.
Integration into existing Mayfair buildings means that JLR Arch Concept corporate identity could not be applied at the Mayfair dealership.
As a result Pendragon said that the Stratstone JLR Mayfair would offer customers "an unrivalled experience using the latest technology and a unique interior design".
It said that digital art and content screens will be integrated into the facility, which will also provide private consultation areas, a remodelled associate area and an SV lounge dedicated to Special Vehicle Operations (SVO) and Special Vehicle Rating (SVR) customers.
Stratstone managing director Trevor Fussey, said: "We are delighted to be one of the first in the world to offer the Jaguar Land Rover modern design philosophy at our Mayfair location.
"Each element of the design has been meticulously rethought, enabling us to maximise interior space whilst maintaining an enticing atmosphere.
"The 'Modern Luxury' refurbishment highlights Stratstone's desire to provide our customers with a bespoke service of the highest standard."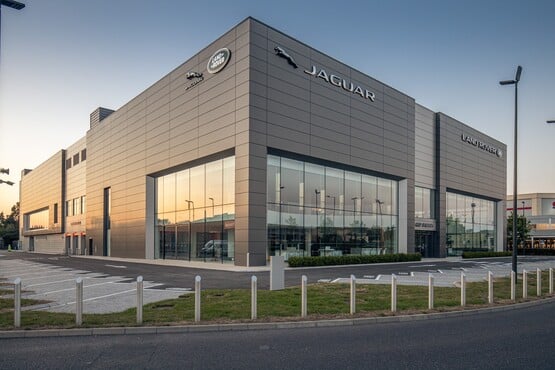 JLR launched its Arch Concept CI back in 2016 as part of a bid to bring its two brands under one roof at franchised retail locations across the UK.
Speaking to AM in 2016, network development manager Sarah Nelmes said that each franchised partner would be investing between £2m and £15m implementing the changes as part of a network-wide investment of £1bn.
In March 2019 AM reported that the restructure was 60% complete despite an original schedule which targeted changes to almost every retail site by the end of 2018.