New and used car supplies could take up to eight years to recover after component shortages and COVID-19 factory closures, according to Pendragon chief executive Bill Berman.
While Berman acknowledged the role played by a scarcity of used cars in the strong margins that have propelled the AM100 PLC to a series of profit upgrades in recent months, he suggested stocking would remain a challenge for years to come.
"What we learned as we emerged from the economic crash in 2008 was that for every year the sector is down it takes two to three years to build it back up," Berman told AM in an exclusive interview about the group's new plans for its CarStore used car retail division.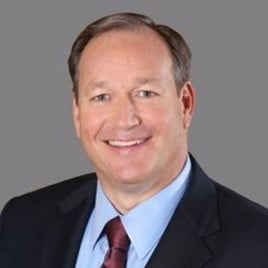 "The way I see it – after the impact of supply shortages and COVID lockdowns – it's likely to take five, to seven, to eight years for the new vehicle production cycle to get back up there.
"Right now we've lost about two million new cars from the used sector that would have been introduced to the market as new sales over the past two years. Those cars aren't coming back and the supply shortages – not only as a result of semiconductor issues, but other items too – have meant that the issue of supply is ongoing.
"When the market bottomed out in 2008 it took until 2015/16 to get back to peak auto."
No value slump ahead
As part of Berman's discussion about Pendragon's new CarStore strategy – which will see the addition of 10 new standalone used car retail sites – he highlighted the importance of its Sell Your Car business as a source of stock.
The WeBuyAnyCar rival aims to source stock from private sellers in an area of the market now highly contested by rivals such as Motorway, Cazoo, carwow's Sell Your Car, Lookers' Click to Sell and a new proposition from Carzam.
"We're also trying to win as many part-exchanges from customers as possible," added Berman, who also indicated that the stock profile had also shifted at Pendragon.
"We're open to older, higher mileage cars. If there's an eight-year-old, 80,000-mile vehicle that's in good condition we'd absolutely sell that to a customer. We prep our cars to the highest standards."
Asked whether there were any concerns about a used car price crash for a business aiming to offer customers a choice of between 15,000 to 20,000 vehicles, Berman said he was not concerned.
He said: "The market's going to stay like it is now for some time to come.
"When it changes it will be as a result of new car supply coming back on line, so I see it as being pretty predictable. You'll see that coming."
Market trends
Yesterday (January 11) AM reported on Auto Trader data that showed a 30.5% surge in values during December.
Auto Trader predicted "continued strong price growth" after the average car advertised on its platform rose to £17,816 last month, with nearly-new vehicles (aged less than 12 months) increasing 45% to an average of £34,429.
Today, Cox Automotive's Market Tracker also indicated a continuation of limited supplies and high used car values as raw material shortages looked unlikely to ease completely until 2023.
The report said: "While demand is high and supply remains low, retailers will have to adapt to a 'new normal,' focusing on margin retention and profit.
"However, used car values are unlikely to rise at the rate experienced in 2021 or fall at the rate observed in pre-pandemic times."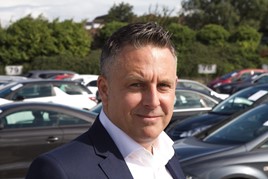 According to Philip Nothard, insight and strategy director at Cox Automotive, said that Manheim auctions experienced increases in the average age, mileage, sold price, CAP Clean and first-time conversion rates throughout 2021.
This increased the average age of vehicles observed at Manheim, at 96 months, represents an increase of nine months to the average age of a used car in 2020 and 11.6 months compared to cars sold in the last pre-pandemic year of 2019.
Average mileage rose by 3,003 miles to 65,862 miles, meanwhile, up 4.78% compared to 2020 and 3.51% compared to 2019.
In addition, 2021's average first-time conversion increased by 0.85% year-on-year to 83.1%, which also represented an increase of 0.3% on 2019 as the average sale price at auction increased by 3.9% to £6,731 compared to the previous year.
Nothard said: "A small increase in the overall average price paid for a used car in 2021 might not alarm many, but wholesalers and retailers are having to work harder to sell older, higher mileage cars.
"Both traders and consumers know that due to the lack of supply, they're having to pay higher prices for cars that are less desirable because they're older."