Swansway Motor Group has followed a COVID crisis-defying set of record annual financial results in 2020 with a further 147% surge in pre-tax profits for 2021.
The Crewe-based AM100 car retail group grew new and used car sales volumes alongside its workforce in the period to December 31, 2021, as it generated a 17.7% increase in turnover to £838.5 million and a profit before tax of £25.2m from 25 new and used car dealerships.
The result includes the repayment of over £314,000 in Coronavirus Job Retention Scheme (CJRS) payments claimed last year.
Across retail and fleet, Swansway's new car sales rose 16.7% to 19,398 (2020: 16,622), while used car volumes rose by 24.6% to 16,119 (2020: 12,937) during the reported period.

"That's an awesome result," said director Peter Smyth, marking the result in a week that saw the group rebranded and renamed as Swansway Motor Group. "If I'm being perfectly honest, we were staggered by it.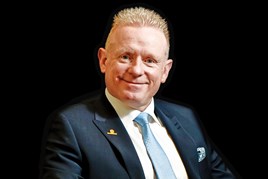 "The really encouraging part of it is the start that we've made to this year too. In Q1 we've already made £7m."
Smyth added: "Next year we'll be 20 years old as a business. We've now got a really strong balance sheet of over £50m and, yes we do have borrowings to keep us honest, but we are in a fantastic position to keep moving forward."
One area of significant success in 2021 was the group's expanded Motor Match used car retail division, which added a sixth location in Crewe and benefitted from investment in showroom capacity and vehicle preparation facilities elsewhere to boost sales at a time of strong retained margins for the sector.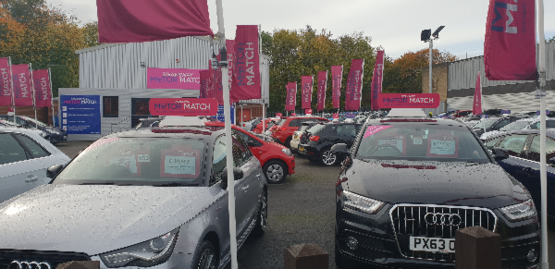 Sales volumes grew 90% for Motor Match during the reported period, with profitability up 154%.
Smyth said that he was under no illusion that the current favourable trading conditions in the car retail sector, which has limited supply translate into vastly improved margin, "would not last forever".
But he suggested that there was no immediate shift in the market dynamic on the horizon.
Smyth acknowledged that demand for vans had meant that retailers with a large commercial vehicles representation had enjoyed "a trip and a half" over the past two years and, on new cars, he added: "We have reached a point where customers know that the lead time on a vehicle is likely to be six to eight months and in that scenario they will pay list price with no question of a discount.
"The limited supplies in the used sector put us in a similar position and things are going to remain the same all year long."
Smyth said that Swansway's strong balance sheet could be deployed to add dealerships that compliment its current representation with Citroen, Honda, Jaguar Land Rover (JLR) Peugeot, Volkswagen and Volkswagen Commercial Vehicles.
BMW, Porsche or Toyota would be welcome additions to the Swansway portfolio, he said.
With uncertainties including the impact of Russia's invasion of Ukraine, rising inflation and soaring fuel and energy costs and some OEMs switching to agency model retail, the decision to buty will not be taken lightly, however.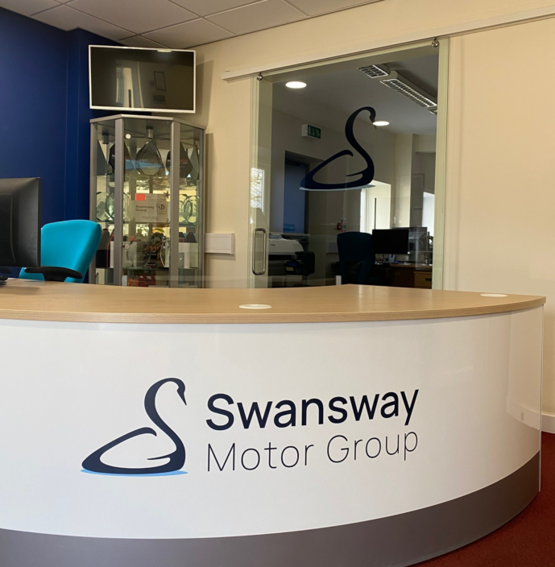 Smyth said: "There are some sky-high valuations right now, but things won't always be like this and we won't pay over the odds.
"Our turnover will halve when agency comes in and there a lot of changes happening in the sector.
"We'll only add to the business if it's clearly the right decision."
Swansway is developing its existing portfolio.
After adding to its Motor Match network, work is now underway on a new Volkswagen Cars and Volkswagen Commercial Vehicles dealership in Chadderton, near Oldham, with completion expected by the end of July.
Representing a £10 million investment for the group, the creation of the new facility will allow the group to switch to a freehold location and fill an open point for VW's CV franchise.
Swansway's financial report said that the business had also been "acutely aware of the prevalence of online disruptors" to the car retail sector in recent times, adding that this had been a key motivation in its "ever increasing focus on the digital arena".
A 65% increase in visits to the Swansway website resulted in a 70% increase in the volume of online leads.