Swansway Group has reported record profitability and growth in its car and van sales volumes in annual financial results detailing its performance during a COVID-impacted 2020.
The Cheshire-based AM100 business said its pre-tax profits had risen by a "staggering" 155% to £10.2m last year as EBITDA (earnings before interest tax and depreciation) rose to over £17m and turnover declined marginally, by 1.9%, to £712m (2019: £726m).
New car and van sales rose from 16,662 in 2019 to 17,862, meanwhile, as used car and van sales grew from 12,937 to 13,436.
The perfomance spike defied the impact of successive COVID-19 lockdowns and followed a group restructure in 2019.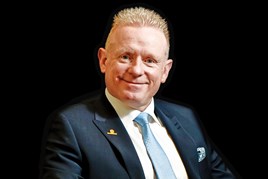 Speaking to AM this morning (April 29), director Peter Smyth told AM that momentum had grown still further into a positive Q1 result, adding: "We've seen another spike since April 12, particularly with brands like Honda and Peugeot.
"I suspect the older demographic that wants to come into the showroom to see and feel a car before making a purchase has now had their jab and that's given them the confidence they needed to get out a little more. It's really encouraging."
Swansway's 2020 results statement said that its positive financials for last year had reaffirmed that directors made the right decision in returning the vast majority of the workforce back into the business in May of last year – removing them from Government's coronavirus job retention scheme (CJRS) to pay them full salaries – had been the right one.
All senior managers remained very active in the group's 20 locations, it said, while adhering to strict COVID-19 health and safety requirements and were physically in the workplace virtually all the way through the lockdown periods.
At the same time a strategic review of group expenses resulted in a reduction in headcount from 1,220 in 2019 to 1,044.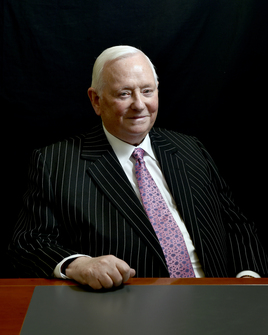 Group chairman, Michael Smyth, said: "In my 54 years in the motor trade I have had many obstacles to overcome, and at the beginning of the pandemic I got my senior people together and reminded them of the basics of retailing with a particular focus on the speed at which we kept in touch with all potential customers and to treat all leads as "gold dust".
"I firmly believe the team took this on board and I would like to congratulate them on a job well done."
During 2020 Swansway expanded its Motor Match used car operation's scope into two of its brand divisions and created a standalone used car retail operation in its former FCA Group multi-brand site in Chester.
The Motor Match website grew its monthly visits from 7,000 a month not over 30,000 during the trading period, Swansway said, as the group attracted 2.5 million website sessions group-wide – an increase of 31% year-on-year.
Swansway also expanded its VW franchised sites from two to three in 2020 with the acquisition of Inchcape's franchise in Oldham.
Commenting on the retail market's current dynamics in conversation with AM, Peter Smyth said that new car supplies were already becoming an issue as retail volumes returned.
He said: "We know about the issues with microchip supply and we're starting to see the impact now. I'm expecting to see issues for JLR as some of their production is now closed and for Volkswagen the main issue we have is with new vans."
Peter said that vans were no longer the "poor relation" of the VW network and had delivered a 100% increase in margins amid the home delivery boom over the past 12 months.
But he added: "As we stand right now we have sold our year's quota of new vans already and we're having to shuffle customers into nearly new or vehicles we can source from elsewhere in the network."