Marshall Motor Group has featured in the annual Best Workplaces by Great Place to Work UK, for the eighth year running.
The AM100 dealer group was the only motor retail business to feature in the ranks, finishing 11th in the 'super large' category for organisations with more than 1000 employees.
The award recognises companies and their strength of leadership and HR policies which create a 'leading' workplace culture, the group said.
The process involved a survey of all colleagues and comprised of both the colleague survey results and an audit into the organisation's management and HR practices.
Daksh Gupta, chief executive, said: "First and most importantly, I would like to thank all of our colleagues for the part they have played in us being recognised as one of the UK's best places to work.
"To be ranked as one of Great Place to Work UK's best workplaces for the eighth-year running is a real honour. I am particularly proud of the fact that we have maintained our Best Workplaces status over the past few years despite the challenges and upheaval that the pandemic has created.
"Whilst we work hard to ensure Marshall is a great place to work, our colleagues work tirelessly to maintain our team spirit, camaraderie and exceptional customer service. The outstanding support they give to both the business and each other plays a massive part in maintaining the strong culture we have built over the years.
"This special recognition is testament to the deeply embedded culture at Marshall and the hard-working nature of our colleagues, I am very proud of both."
The group also recently ranked in the 2022 Great Place to Work Best Workplaces for Wellbeing rankings.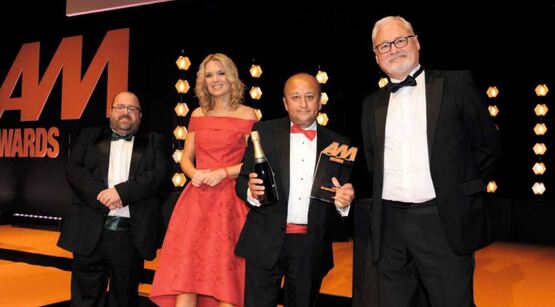 Gupta was also praised by AM Awards judges in 2021 for his decisive decisions which "benefitted workforce welfare and the sector's reputation" during its most challenging period outside war-time, when he received the AM Awards 2021's Business Leader of the Year accolade.
In 2016 Gupta revealed an initiative to guarantee sales executives a first year salary of £25,000, amidst much industry discussion about the need to attract talented new recruits and graduates and to move away from the tradition of low basic pay with high commission bonuses for hitting targets.
The group has also been shortlisted for the 2022 Dealer Group of the Year award (more than 10 sites) Award at the 2022 AM Awards, which will be held on May 12 in London.