Marshall Motor Holdings chief executive Daksh Gupta has highlighted shareholders' three-fold return on investment on the seventh anniversary of the car retail group's IPO on the London Stock Exchange.
With the process of Marshall's acquisition by BCA, cinch and WeBuyAnyCar owner Constellation Automotive ongoing, the AM Awards 2021's Business Leader of the Year took to LinkedIn to mark the landmark "birthday" and reflect on the AM100 PLC's growth since its April 2015 listing.
Alongside a picture depicting himself and former president, chairman, chief executive and majority shareholder of Marshall of Cambridge Holdings, Sir Michael Marshall, Gupta wrote: "We listed MMH so that the Company could fulfil its potential by accessing the capital markets to enable the group to continue to be a leading consolidator.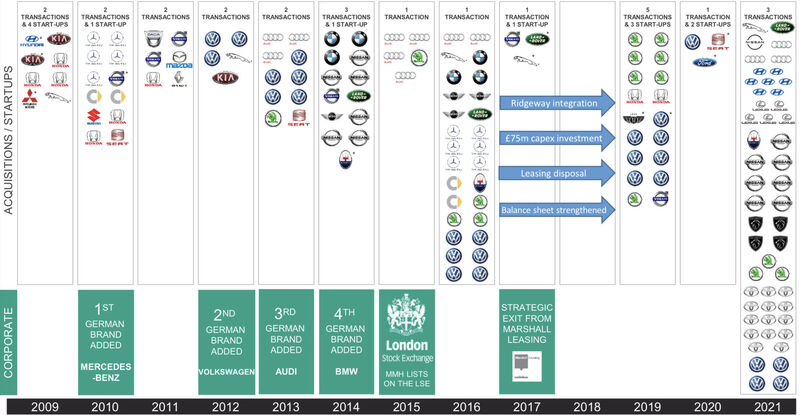 "In the year prior to IPO, revenues at MMH were £1.085 billion (c£300m when I took over as CEO in 2008) and following many acquisitions, including SG Smith, Ridgeway and Motorline, the group is well on its way to £4bn."
Gupta noted that an investment of £1 at the point of the IPO you would have made a return of just under 300% in the seven years MMH has been a PLC.
But he also said that how that growth was achieved was hugely important.
Following Constellation Automotive's takeover bid, in December last year, Marshall Motor Group's board highlighted the "responsibilities of ownership of MMH" in a statement recommending the acceptance of its offer.
In his LinkedIn post, Gupta said: "We are a company with a purpose that's committed to doing the right thing such as supporting our people through lockdown with enhanced furlough payments, transparent communication, paying thank you bonuses to all colleagues except directors and having values we believe in such as repaying furlough, repaying retail grants, paying VAT early and no director bonuses whilst receiving government support.
"We are also proud to support our industry charity Ben Automotive Industry Charity (where I have been a trustee for 9 years). We are proud to be 110% committed to D&I with Automotive Thirty Percent Club (where I have been a patron for 3 years) and supporting mental health with enable (I am patron here too!).
"However, the best bit of the job is working with our amazing teams at Marshall.
"Our people and culture is really special - this is best reflected in the fact we have achieved the Great Place To Work status for 12 years in a row and have been ranked in the UKs Best Workplaces for eight years in a row."