AM100 car retail PLC Caffyns plans to open new Lotus and Volvo dealerships after post-lockdown trading delivered a 26.3% rise in revenues and 207.9% surge in pre-tax profits in 2021/22.
The East Sussex-based retail group, which represents Audi, MG, Lotus, Seat, Skoda, Vauxhall, Volkswagen, Volvo and LEVC, delivered revenues of £223.9 million (20/21: 165.1 million) and a pre-tax profit of £4.39m (20/21: £1.42m) in the 12-month period to March 31.
Commenting on the results, chief executive Simon Caffyn said: "The underlying profit before tax of £4.6 million was a significant improvement on the prior year.
"Despite limited new car supply, operating profits improved due to very buoyant trading in used cars and our strong focus on improving operational effectiveness."
Caffyns' upturn in fortunes came as its new car deliveries rose 7%, used car sales by 24% and aftersales revenues grew 19% to £19.2m on a like-for-like basis.
The results follow a rise in profitability in a COVID-hit 2020, when an annual return on sales of 1.1% - up from the 0.1% the prior year - helped its underlying profit before tax reach £1.88m (2019/20: £251,000).
New dealerships
Its like-for-like comparisons exclude the impact of the group's new Lotus Cars and MG Motor UK businesses in Ashford, which were both opened during the year under review, along with a new LEVC dealership in Eastbourne.
Caffyns' results statement revealed that it now has plans to expand its representation of Lotus – now operated under agency model agreements with its retail partners – with the creation of another new dealership in Lewes.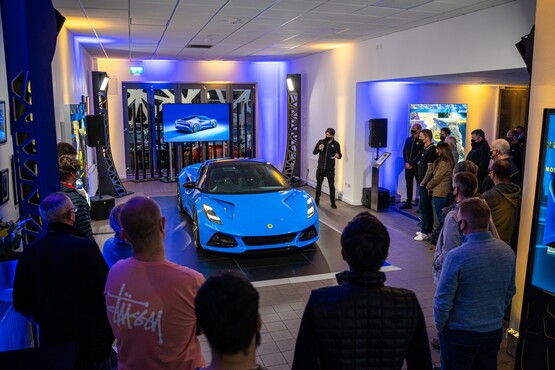 During the trading period, Caffyns also extensively redeveloped its Volvo Car UK dealership in Eastbourne, bringing it up to the Swedish premium brand's latest VRE corporate identity standards.
The group has now agreed with Volvo UK to relocate its business in Worthing to a new-build facility, adjacent to its existing Audi operation at Angmering.
Caffyns said that it had been grateful for Government support during tits latest trading period.
April 2021, 88 employees, around one-fifth of its workforce, remained on furlough under the Government's Coronavirus Job Retention Scheme (CJRS), taking its grants received in the year to £0.1m.
The business also continued to benefit from the business rates holiday for retail premises, which provided a year-on-year saving of £0.8m.
Recognising the role of its workforce during the height of the pandemic, the group added: "As a result of the hard work and professionalism shown by everyone involved, we have successfully navigated the covid pandemic to leave the business in a strong position."
Sense of optimism
Sharing the group's strategy for the months ahead Caffyn said that the business would be "concentrating on business opportunities in stronger markets to deliver higher returns from fewer but bigger sites".
He added: "We continue to seek to deliver performance improvement, in particular in our used car and aftersales operations, and to enhance both the purchasing and after sales experience for our customers."
Reflecting on the outlook for the year ahead, Caffyn said: "We have started the new financial year with a sense of optimism, although we are mindful of disruptions to manufacturers' supply chains and dependent upon consumer confidence.
"We continue to enjoy supportive relationships with our banking partners, HSBC and Volkswagen Bank, with available but undrawn facilities at the year-end in excess of £10m.
"The balance sheet is appropriately funded and our freehold property portfolio is a source of stability.
"We remain confident in the prospects of the Company and are ready to exploit future business opportunities."