Agency model car retail is sure to become more widely adopted but agreements must be "balanced, collaborative and win-win", according to Lotus Cars executive director of sales and aftersales, Geoff Dowding.
As the Norfolk-based, Geely-owned sports car manufacturer launched its Lotus Drive end-to-end online retail platform today (March 2) Dowding told AM that he was aware that other car manufacturers were watching his brand as they "looked for a blueprint" that would help them make the switch from traditional franchised contracts.
But revealing the "huge amount of work" that has gone into the process, which remains a steep learning curve eight months after the OEM launched the new Emira coupe that would begin its way way of selling vehicles.
"When we launched the Emira on July 6 last year we'd already had negotiations which allowed us to take up a direct deposit structure from that day," he said.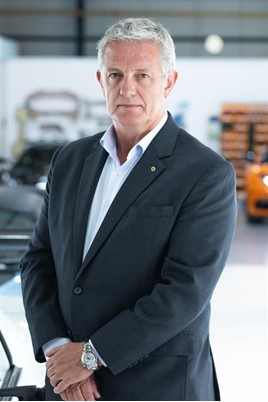 "It's been a huge amount of work, a phenomenal change of process and it's never easy to 'fix the plane as it's flying', as they say.
"Do I think other brands will take the step to agency. I do, but what I know is that the step has to be well balanced, collaborative and win-win."
Lotus Drive online retail
As a result of today's launch of the Lotus Drive platform, car buyers can also now transact directly with the brand entirely online.
Lotus Drive features the tools needed to configure a vehicle through a recently-upgraded model configurator, choose a payment method, value part-exchange and place an order.
Customers can then decide if they want to collect their car from retail site, have it delivered to their door, or collect it from the brand's newly-upgraded Hethel HQ in Norfolk as part of a unique Lotus factory experience.
Dowding told AM that the approved aftersales and used cars franchise agreements remained largely unchanged by Lotus Cars' new agency-style retail model.
Under Lotus Cars' new agency model retail agreements, the manufacturer the vehicle stock, demonstration fleet, marketing and advertising costs are its responsibility, Dowding said, along with PDI costs and training.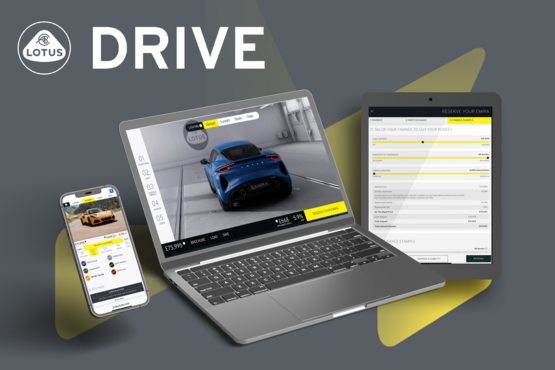 A new corporate identity (CI) being rolled out by the brand will be funded by its retail partners, however.
Dowding claimed that Lotus Cars did not set out to create an agency model when it began to revamp the way its cars were sold.
"The driver was a different way of selling cars to customers that allowed us to meet the needs of the future," he said.
"The method of selling through the franchise model was probably coming to the end of its day in terms of the need for people to physically and digitally manage the busying process.
"We wanted to turn our retail points from sales negotiation spaces to customer management centres focussing on the customer, we wanted to be able to go to events and launch temporary pop-up retail sites from which we can sell cars.
"At Goodwood last year there were people that wanted to buy and Emira right there and then and we wanted the ability to be able to do that ourselves.
"We've created a platform ourselves and we have that ability to be flexible."
Pioneering but 'well-backed'
He added: "It's not completely pioneering but it's pioneering in the UK.
"Sombody had to take that leap of faith and, as I say, a lot of our process remains unproven. A lot of the ways cars are expected to be sold and accessed in future is unproven as well.
"We're aware that other brands are watching us and how we're getting on.
"The business model on the whole is, we believe, very well backed.
"It's a model, at this stage it's a desktop process. If needs be, as we go along, we'll make changes and we've already done that in response to input from our retail partners.
"We're learning as much as everybody else with this."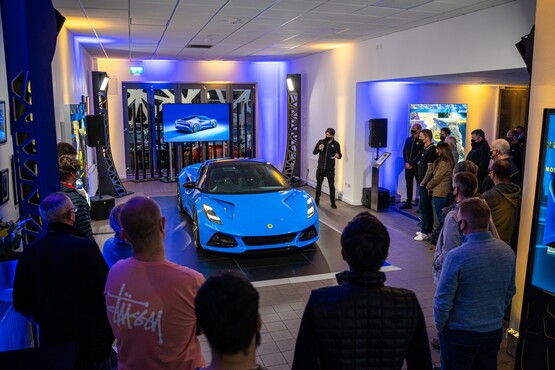 Dowding said that some Lotus franchisees had decided that the agency model "was not for them", but he insisted that those who were on board were joining the brand on a journey that would reward them with new product to sell and greatly increased sales volumes.
New models, new volumes
While its Emira coupe is set to grow volumes after replacing the Elise and Exige, and the £2 million Evija hypercar will find customers at a premium price, the Type 132 is likely to be a breakthrough model as the brand's first SUV.
It is the first in a series of four new models – currently codenamed as Types 132, 133, 134 and 135 – planned for launch between now and 2026, which will include electric vehicles (EV).
While Lotus now has the ability to offer more flexible retail solutions, it is also planning more permanent physical retail sites – closing its existing open points.
Dowding said: "We're talking about two or three additional locations, which aren't fixed yet.
"The existing retail base is the retail base that we would like to move forward with. We'd prefer to do it with internal opportunities. Our retailers remain of vital importance to us."