The first franchised car retail site to open under Volvo Car UK's Sponsored Retailer Programme has completed a move into a brand new premium car showroom.
Part of a network-wide Volvo Retail Experience (VRE) corporate identity makeover for the Swedish brand, Volvo Cars Shrewsbury is the latest business to adopt the new look, following in the tracks of recent redevelopments at Stoneacre Motor Group's Sunderland and Lincoln car dealerships.
Development of the new facility has seen the business move from its original location on Featherbed Lane to Old Potts Way, Shrewsbury.
A statement issued by Volvo Shrewsbury said the build had been completed as a result of a "significant, personal investment by our managing director and Shropshire local, Chris Carr".
It added: "Chris and his team have worked hard to ensure you have a seamless experience and we're very excited about seeing your reactions as you visit our new home for the first time."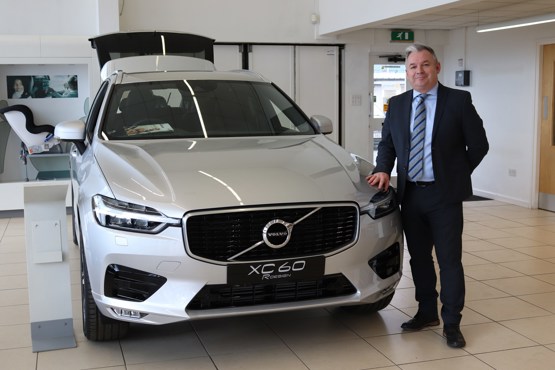 Former Inchcape sales director Chris Carr took the helm of Shrewsbury's former Greenhous Motor Group dealership in 2018 after engaging with Volvo's Sponsored Retailer Programme.
The initiative was established with the aim of finding talented entrepreneurs in the UK motor trade who want to run their own business with full manufacturer support.
At the time, Carr retained all 26 staff with a vow that it will remain "business as usual".
Speaking at the time Carr said: "I am excited to be at the helm of a business representing a Volvo brand that continues to launch amazing new products."
This year the business was named among the Volvo Car UK's regional dealer group of the year award winners. It was its debut among the franchise's top-ranked performers.
Bradford-based Clive Brook recently told AM how plans to relocate his Volvo dealership in the Yorkshire town – as part of the VRE CI – had been scuppered by "complex existing lease arrangements" at the former Jaguar Land Rover (JLR) site he hoped to occupy.
Brook has now committed to a multi-million-pound redevelopment of its existing Bradford dealership and said that he "can't wait" to welcome customers to the new facility.