Volvo Car UK has followed its recent launch of direct-to-consumer online used car sales with the launch of Volvo Fleet and Business Online following a successful pilot scheme.
The Swedish premium brand said that the new platform gives fleet and business customers the flexibility and convenience of identifying and sourcing the cars they want in the way that suits them best: online, at a retailer, or through a combination of both.
The service is available for decision-makers in SMEs with fleets of up to 50 vehicles initially, but it will soon expand to include company car drivers, it said.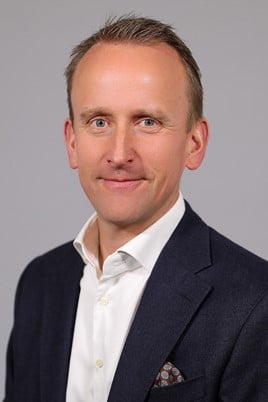 Kristian Elvefors, Volvo Car UK managing director, said: "We've designed this new platform to be as easy and convenient for our business customers as possible.
"With the dedicated online portal, they can access all the information and updates they need, whenever they want and wherever they are.
"The key details for efficient fleet planning and management are clearly displayed, and the subscription packages make for easier budgeting, with no hidden extras."
Volvo said that its retailer network remains critical in providing support to their local business customers and in organising car preparation, delivery and handover, and any subsequent service, maintenance and repairs.
Elvefors said: "With our retail partners continuing to offer excellent service, we are ensuring that people can choose the method that best suits their needs – business or personal – for sourcing the electrified Volvo they want."
Marking the latest digital development for Volvo as it looks to make its vehicle sales operations 100% electric and 100% online by 2030, the Volvo Fleet and Business Online platform mirrors the Care by Volvo service offered to retail consumers, but has been tailored to meet the priorities and preferences of fleet and business customers, in particular fleet decision-makers.
Last year, after 12 months in operation, Volvo said that its Care By Volvo subscription service was accounting for 15% of all its UK retail sales.
Customers using the Volvo Fleet and Business Online platform can enter their fleet size to see the negotiation-free 'business-direct' pricing, while setting up an account is quick and easy, Volvo said, and can be done with a pre-agreed volume of cars.
A Flexible package allows cars to be changed or the subscription to be cancelled with three months' notice while a Fixed contract option is for 36 months, with a lower monthly fee.
The portal provides up-to-the-minute details of all available Volvo models, both those that are in stock and build-to-order cars.
The step-by-step selection and ordering process provides key details such as each model's benefit-in-kind (BIK) tax rate.
Delivery lead times are given, and the portal can be used to monitor the status of any live orders, to help with efficient business planning.
The portal also provides a direct link to the Volvo Car Business Centre, so help can be provided if customers have outstanding questions or require special or additional help.
Earlier this week AM exclkusively reported that Volvo Car UK commercial director Matt Galvin had called his time with the brand "the best seven years of my career" ahead of the start of a new role with Chinese electric vehicle (EV) manufacturer NIO.
In an interview that reflected on his time with the brand Galvin said that he was "really proud" of what had been achieved with its used car sales operations, adding: "100% are now remarketed through the network and we are the first manufacturer to retail used cars direct to consumers online."
Volvo Car UK's steps to retain its used car sales within its franchise retail network have seen its dealers double their average used car sales from 170 to 340.