Stoneacre Motor Group is set to make its Lincoln Volvo dealership "ready for the future" as it becomes the Swedish brand's latest franchised site to undergo a major redevelopment.
The South Yorkshire-based AM100 car retail group will invest £2 million to transform the facility on Cheshire Road, Lincolnfields, to conform with the premium car brand's Volvo Retail Experience (VRE) corporate identity.
Work is set to begin in July to roll-out the upgrade, ushering in features including Volvo's signature lounge area and an interior viewing window to compliment the Volvo Personal Service approach to aftersales, which sees technicians forging closer relationships with customers.
Commenting on the project, which should be completed ready for a January 2023 reopening, Andy McInnes, Stoneacre Lincoln Volvo's business development manager, said: "This is an incredibly exciting time for Stoneacre Lincoln Volvo. This refurbishment is about more than a change of furniture – it's designed to create a space where our customers can feel relaxed and at ease in an environment that provides flexible waiting, working and assessment areas.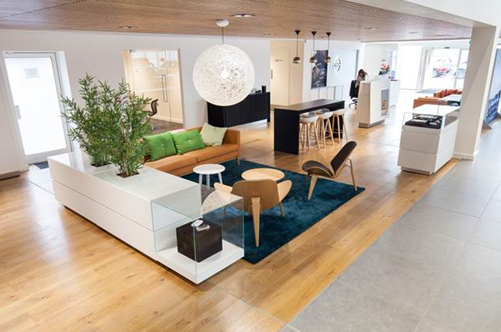 "With the phasing-out of petrol and diesel cars in the coming years, our new state-of-the-art facility will be ready for the future, with a range of plug-in hybrid models to choose from – plus the pure electric C40 – alongside a selection of used cars from our Volvo Selekt range."
McInnes added: "We cannot wait to welcome customers to our new-look home for all their Volvo requirements and, crucially, a personalised experience with our expert team."
Two years ago, Stoneacre upgraded its Volvo dealership in Sheffield with a £2m investment, later reopening the facility with the help of British triathletes Lucy Hall and Mark Buckingham.
The changes come as the brand heads towards its goal of becoming a fully electric car maker by 2030, with sales completed entirely online in partnership with its retail network.
Among its new range of electric vehicles (EV) is the XC40 Recharge and new-for-2022 C40 Recharge.
Back in January this year, Stoneacre revealed that it was "well-positioned for continued expansion" after 2020/21 annual financial results detailed a near-170% rise in pre-tax profits.
Its turnover rose by 1.5% to £972.935m (2019/20: £959.436m) as pre-tax profits reached £26.4m (2019/20: £9.8m) in its reporting period to April 25, 2021.
Stoneacre grew in the period with the acquisition of Toyota, Lexus and Renault/ Dacia retailer Hodgson Newcastle and continued to expand after the period's close through the acquisition of the North East's RMB Automotive and Jardine Motor Group Toyota sites in Durham and Sunderland.
It now has 64 sites across England and Wales, with 135 franchise sale points representing 25 manufacturers.