Inchcape is "confident" of achieving its mid-term growth plans after delivering 53% growth in its adjusted pre-tax profits in the first half of 2022.
A trading update published by the AM100 car retail and distribution PLC showed that revenues grew by 8% to £3.89 billion as adjusted pre-tax profit reached £184m in the period to June 31.
The attributed "a great first half" in both distribution and retail to strong margins resulting from a combination of robust consumer demand and price-mix tailwinds against the backdrop of new vehicle supply shortages.
During the period the business expanded its bravoauto used car supermarket division in the UK to add to the growth provided by the addition of four new distribution businesses over the past 12 months, including Geely (Chile), commercial vehicles in Guam and Micronesia, Ditec (Chile) and Simpson Motors (Caribbean).
Commenting on the result, chief executive Duncan Tait said: "Inchcape has had a great first half. Continued strong consumer demand and fantastic execution from our teams has driven growth in revenue, profit and cash.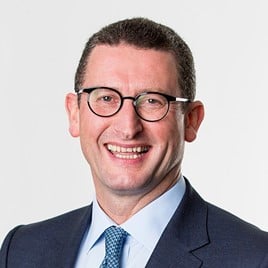 "We've also made excellent progress with the two strategic growth priorities of our Accelerate strategy.
"Firstly, we have continued to extend our global leadership in automotive distribution, adding new OEMs through acquisitions and contract-wins, and invested further in digital and data analytics – a key differentiator that is driving growth.
"Secondly, we are making progress on capturing more of a vehicle's lifetime value with the rollout of bravoauto, and will be launching the platform in several markets in the second half."
Today Inchcape announced the acquisition of Derco, the largest independent automotive distributor in Latin America, in what it described as "an important milestone in the execution of this strategy".
Inchcape's car retail divisions in the UK and Europe Inchcape saw a 6% decline in revenues, from £1.23bn to £1.15bn, in H1 2022 but operating profit rose by 83% to £30.3m.
In today's trading update the group said that demand for vehicles (new and used) had remained strong, which had continued to support vehicle margins against a backdrop of constrained supply.
However, revenue fell 1% an organic basis (Q1: up 18%) in Q2.
The trading statement said: "While the comparator in Q2 was more challenging, owing to the post- bounce-back, this was in part offset by an improvement in new vehicle supply and growth of our bravoauto business."
The most recent additions to the bravoauto network were made in Stoke and Guilford last month. The hopes to have opened 17 locations by the end of 2022.
Former UK CEO James Brealey told AM that the group's restructure of its franchised car retail operations was largely complete in an interview last year.
However, it acquired Bentley Motor Group's Toyota and Citroen sites in Warrington and also agreed the sale of its Oxford Toyota franchise to Steven Eagell Group earlier this month.
Giving its outlook for the full year, Inchcape said that it expects to deliver FY22 adjusted PBT from continuing operations between £350m and £370m.
It added: "The strength of our business model and financial position means Inchcape is well placed to continue to grow profits and generate cash, and we are confident in the medium-term outlook set out at the Capital Markets Day in November."