Pendragon chief executive Bill Berman praised the car retail PLC's "continued momentum" after delivering an "encouraging" set of financial results for the first half of 2022.
The AM100 business delivered a 4.6% decline in pre-tax profit, to £33.5 million (H1 2021: £35.1m) as its revenues rose by 1.6% to £1.85bn (H1 2021: £1.82bn) – up 3.9% on a like-for-like basis.
Stock shortages reined-in some of the group's ambitions, but it revealed a strong outlook for future trading as a result, with an outstanding order bank of over 22,000 vehicles.
And the group revealed that it looks set to broaden its franchise portfolio by becoming the lead UK retail partners for incoming Chinese electric vehicle (EV) brand BYD.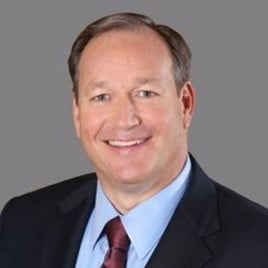 Berman said: "We have delivered these results in the face of challenging trading conditions in our sector due to supply constraints on both new and used vehicles and the impacts of inflationary pressures.
"We expect the environment to remain challenging in the second half of the year, however we take confidence from how we have performed in the last six months and expect to make further positive progress towards our long-term goals this year."
Pendragon reported that its new car sales volumes were down 17.5% in H1 as used volumes declined 13.7% on a like-for-like basis.
However, improved gross profits per unit in both new and used cars underpinned a 9.9% improvement in gross profit to £232.2m.
New gross profit per unit increased £956 to £2,576 (H1 2021: £1,620) as used gross profit per unit increased £310 to £1,676 (H1 2021: £1,366).
The group's aftersales gross margin rose to 51.3%, up 1.8% (H1 FY21: 49.5%), meanwhile.
Rising costs
Pendragon's operating costs rose partially as a result of 2021's receipt of £8.3m COVID-19 financial support from the UK Government.
Total operating costs rose 16.2% (£24.2m) as the removal of the support coupled with a £7m increase in marketing for the CarStore used car retail division and inflation, it said.
Despite these pressures, the group's adjusted net debt reduced by £52.5m in H1, resulting in £2.8m net cash position as of June 30.
During the reported period Pendragon parted company with its remuneration committee chair Mike Wright after it emerged that the business looked set to face a third successive AGM shareholder revolt over its leadership bonuses.
Pendragon later vowed to formulate new remuneration policy after its shareholders voted 65.5% against its plan to hand over the multi-million bonuses.
Last month, after the group's reported period, it was also the subject of a failed £460m takeover bid later linked to US-based Lithia Motors.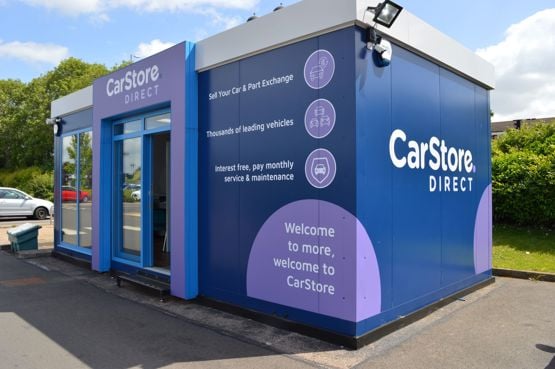 During H1, Pendragon's business activities saw it relaunch its CarStore proposition and grow its scope with the official launch of small-scale CarStore Direct vehicle collection points at Homebase and Morrisons stores across the UK.
Looking ahead
Commenting on its ongoing discussions with potential new brand partner BYD, the group said that its was in "advanced discussions" to become its "lead UK launch partner".
Looking ahead, Pendragon said its trading through July and August had remained in line with expectations, adding that "both new and used vehicle supply shortfalls are expected to continue for at least the remainder of the current financial year".
Berman said he was encouraged by the group's strong start to 2022, however.
"We have made a really encouraging start to the year which is reflected in a strong set of financial results and continued momentum across the business," he said.
"Good progress has again been made in the delivery of our strategy, including the brand relaunch of our used car business and multiple technology releases by Pinewood.
"We have transformed our digital capabilities over the past two years and this, combined with significant improvements to our operations, means we are well placed to offer our customers the best possible experience."