Lookers has opened the UK's second Polestar Space at Manchester's Trafford Centre shopping mall as the rapid rate of new car retail location openings continues in 'COVID-19 Lockdown 3'.
Following on from the opening of the Geely-owned electric vehicle (EV) brand's first range showcase store, through a partnership with the AM100's Endeavour Automotive at London's Westfield Shopping Centre, the new Lookers-run site has been established in Manchester's key shopping location.
Around 35 million people visit the Trafford Centre each year and the new facility has opening hours of 10am to 10pm Monday to Friday, 10am until 9pm on a Saturday and midday until 6pm on a Sunday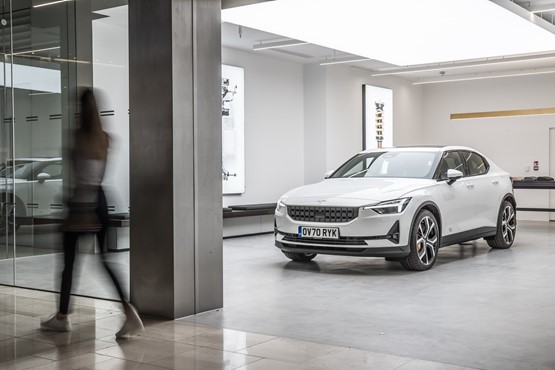 However, due to the current COVID-19 crisis, many retail operations in the Trafford Centre are currently closed.
The centre's official website states that its M&S Food Hall, pharmacies and opticians are among the limited operations allowed to continue trading, alongside a number of restaurants offering takeaway food.
Lookers' new business opened just after Christmas and was immediately hit by Manchester's Tier 4 restrictions, before 'Lockdown 3' began earlier this month.
Polestar's online retail model will allow it to continue trading during COVID-19 lockdown, with click and collect services still allowed.
Despite the setbacks, Lookers chief executive, Mark Raban, said: "Opening the Polestar Space in Manchester's Trafford centre before the end of the year is a great achievement and demonstrates our commitment to one of the industry's most exciting brands.
"We're looking forward to working with Polestar and engaging with the thousands of consumers keen to learn more about this Swedish electric performance car company."
Head of Polestar UK, Jonathan Goodman, said: "It's great to be able to open our second UK Space before the end of 2020, and we couldn't have a better location than Manchester's Trafford centre.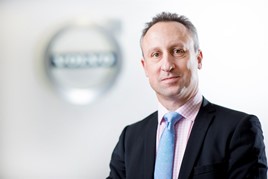 "The positioning of Polestar Manchester means we're even better served to reach our growing customer base, providing easy access to consumers wishing to learn more about our brand and its products, when they want to and in a location they already visit to shop".
Like Geely's other EV brand, the London Electric Vehicle Company, Polestar spaces are intended to be aligned to nearby Volvo Car UK franchisees to allow a joint provision of aftersales services.
Lookers currently operates the Volvo dealership on St Marys Way, Mersey Street, Stockport.