The newly-appointed manager of Paul Rigby Group's Polestar Space Birmingham store has said he is excited by the challenge of exploring a "new form of retail".
The Erdington-based car retailer's former marketing manager, Ollie Rigby, will take the helm at the operation, which is set to become the performance electric vehicle (EV) brand's third physical facility in the UK when its doors are officially opened at the Touchwood Solihull shopping centre on Friday (March 4).
It is part of a plan to double the Geely-owned OEM's UK footprint, with another Polestar Space, in Glasgow, set to join existing sites at Westfield London and Manchester's Trafford Centre.
Rigby is keen to explore the customer journey extolled by the EV brand's online only sales policy. He told AM: "It's definitely a new form of retail for us, being based on an experience and then on a digital platform.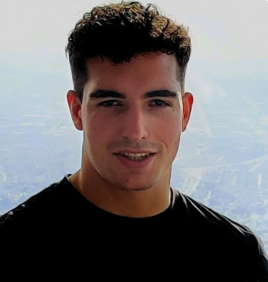 "Previously I was working on the group's marketing, looking at where our customers were coming to us from and how we could improve that journey. We really want to give people that positive online journey. That is at the heart of what Polestar is all about and that really drew me to the opportunity here.
"There wasn't really much point in putting a traditional sales manager in at the Polestar Space as it's a business that demands a completely different mentality."
Polestar registered 4,096 cars in the UK during 2021, despite relying heavily on its Polestar 2 crossover as the Polestar 1 hybrid coupe ceased production.
A coupe-styled Polestar 3 SUV will be added to the model line-up next and the brand has also confirmed that its four-door Precept coupe concept will go into production.
Last September Polestar revealed plans to grow its global presence from nine to 30 markets by the end of 2022.
The new Polestar Space currently has a team of seven staff which was recruited by the group.
Rigby told AM that they have come from various backgrounds, ranging from graduates to people with a retail or hospitality background.
They are all looking forward to Friday's opening, he said, which will feature an appearance from double Olympic gold medallist boxer, Nicola Adams, who will be attending to discuss her experience as a Polestar 2 owner.
Rigby said: "It's an exciting time for all of us. We've completed the online training and are really excited about the product and the experience we need to deliver.
"Everything's so new to us that we don't yet know what the challenges will be, but it's going to be a exciting learning curve for us all."