Hendy Group's annual financial results for 2021 show that the car retail group delivered a 58.1% uplift in pre-tax profits and 27.2% turnover growth in a "turbulent" climate for car retail.
The South Coast AM100 car retail group reported a profit before tax of £17.56m (2020: £11.1m) alongside a turnover of £931.5m (2020: £732.8m) in the period to December 31, 2021, in results published on Companies House this week.
The retail group described the performance as "a great result achieved in turbulent market conditions caused by the COVID-19 pandemic".
Hendy said that it had been able to keep its losses to a "low level" in Q1 2021 – placing many of its staff on flexible furlough – and managed to deliver 60% of its normal sales volumes despite showroom closures enforced by COVID-19 lockdown rules.
The trading period included a full year of trading for the former Inchcape Jaguar Land Rover (JLR) Arch Concept premium car dealership in Southampton which Hendy acquired for £29.7m in late 2020.
Last year also saw Hendy dispose of its Suzuki dealership in Havant to Richmond Motor Group in March, add a new Lotus Cars dealership in Exeter and a Karzoom vehicle rental service, later becoming the first retailer to offer a subscription service through the partnership.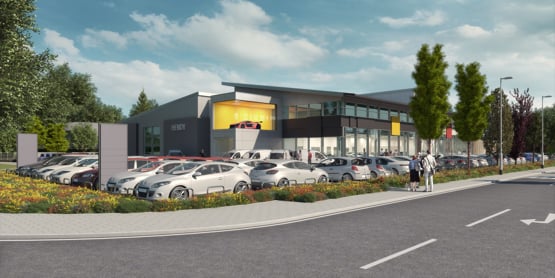 During 2022, however, Hendy has accelerated developments of its franchised dealership and property portfolios still further with plans to unite the Renault and Nissan brands at a new-build showroom facility in Eastleigh, near Southampton.
The group also recently revealed that it was adding the Maserati franchise.
The opening of a Maserati car dealership at its Hendy Sports Cars Centre on the A350 West Quay Road, Poole, on December 1, means the group now represents 21 automotive brands in the UK from 65 locations in the south and southwest.