Inchcape UK has agreed the £29.7m sale of its Jaguar Land Rover (JLR) Arch Concept premium car dealership in Southampton to Hendy Group.
The AM100 car retail PLC, which revealed that the process is underway to sell six of its Cooper BMW/MINI sites to Vertu Motors and Marsh Wall earlier this month, said that its latest sales was "in-line with Inchcape UK's strategy to divest in outlying businesses".
In a statement issued to AM this morning, the group reiterated that its current strategy aimed to "create a density of representation in its portfolio of dealerships", which the group believes will maximise efficiencies and increase returns.
Inchcape UK said that the sale of JLR Southampton – a newly-developed Arch Concept facility opened in January 2019 – should be completed on December 11 and would deliver total proceeds of £29.65m.
It said that the business had traded profitably since opening, adding that it belived the transaction represented the first sale of a JLR Arch business in the UK.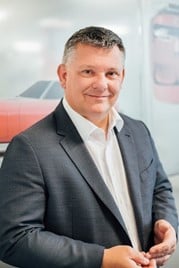 Inchcape UK chief executive, James Brearley, said: "We are pleased to hand over the Southampton business to our preferred buyer, Hendy Group, a significant operator in this region.
"We are extremely grateful to the management team of the Southampton business who have worked hard to ensure success from day one, and we are confident that they will continue to thrive as part of the future success of Hendy Group.
"The sale represents very well the underlying value in JLR Arch retailers in the UK and some of the proceeds will be reinvested to complete our JLR Arch portfolio in East Anglia and Guildford.
"JLR continues to be a core partner for Inchcape both in the UK and globally."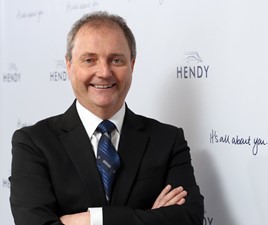 Hendy Group chief executive, Paul Hendy, said: "We are delighted to acquire this high-quality business from Inchcape and to grow our representation with JLR in the heart of our territory where the Company started 160 years ago.
"JLR is a major partner of the Company and we look forward to welcoming our new colleagues to Team Hendy."
Inchcape disposals
Completion of the sale of five of Inchape UK's Cooper BMW/MINI sites and a used car centre in the north east to Vertu Motors Group and BMW/MINI Croydon to Marsh Wall, which trades as Berry BMW in Chiswick, is expected to finalised during December.
The recent transcations will follow a string of car dealership disposals for the group over the past 14 months.
The group, currently rolling out a global cost reduction exercise targeting £90m in annualised savings disposed of seven sites to Group 1 Automotive and Motorline for a combined sum of £21m in August last year.
This was followed by its £100m sale of Inchcape Fleet Solutions (IFS) to Toyota, last October.
In January this year Citygate Automotive confirmed its acquisition of Inchcape Retail's Volkswagen dealerships in West London and Twickenham and September saw the sale of Inchcape's Oldham Volkswagen car franchise to Swansway Garages, a month after AM revealed that Arden was poised to acquire its Cooper BMW and Mini car dealerships in Tunbridge Wells.
Back in August 2019 Brearley denied that there were plans to cut the group's UK retail portfolio by around a fifth, during an interview with AM, branding the suggestion as "speculation".
Hendy's 2020 expansion
In contrast, Hendy Group has continued to expand its car retail portfolio in 2020.
A new Moke franchise added to its sports car showroom in Poole is the latest of Hendy Group's portfolio additions this year, despite the challenges of COVID-19.
Back in June the AM100 business announced that it was preparing to consolidate its commercial vehicle operations in West Sussex amid changes which would introduce a new Ford Transit Centre and an MG Motors dealership.
In March Hendy expanded its presence in Dorset with the opening of a new Toyota franchised site in Christchurch.