Hendy Group has bought Poole's Vauxhall dealership from Eden Motor Group and says it expects to develop a "broader relationship with Stellantis" in future.
Until now, its only Stellantis business has been Hendy Maserati Poole, which it added in December 2022.
Chief executive Paul Hendy revealed the AM100 car dealer group has also signed agreements to add the Vauxhall franchise in Salisbury, where Penton Motor Group currently retails Vauxhalls but Hendy has Toyota, Hyundai, Renault, Dacia, Skoda and Land Rover dealerships.
In addition, a Hendy car dealership with Vauxhall and Peugeot franchises will open soon in Tonbridge, Kent.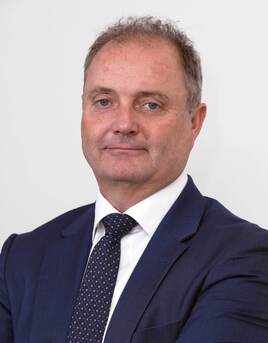 "2023 is proving to be a key year for the group with this acquisition in Dorset, the opening of Vauxhall in Salisbury and Kent, and the launch of a new three dealership showroom in Hampshire later this year," said Hendy.
"Dorset and Wiltshire are traditionally strong areas for the group, and we are looking forward to being part of Stellantis and welcoming the Eden Group colleagues at Branksome to team Hendy."
"This is an exciting move for Hendy Group and reinforces our long-term commitment to the south, investment in our future and providing a high-quality service for motorists across the south coast," he added.
The addition of the new sites means Hendy Group now operates in 57 locations across the south and south west of England with over 1,700 colleagues and a turnover exceeding £1billion.
Stellantis has been restructuring its dealer representation, reducing its number of franchise investors in preparation for a future of dealerships acting as agents for new car fulfillment and larger scale, multi-brand representation from retail partners.
AM recently reported that Hendy had added Nissan to its MG Motor dealership in Crawley.