New car prices have increased by up to 49% since Britain voted to leave the EU, according to data published by Parkers.
The leading car valuation and marketing provider claims that the tumbling value of Sterling has left UK drivers out of pocket by as much as £98 per month, or £4,606 over the course of the full finance contract.
Sterling has tumbled in value from more than 1.3 euros to the pound in May 2016 to barely 1.1 euros in February 2019, causing PCP repayments to rise by up to 49%, it said.
Chris Lloyd, Parkers finance editor, said: "With more than 90% of privately purchased cars being financed, potentially millions of drivers could be in for a shock when they come to replace their car.
"Consider the fact the average UK household spent £900 more than it earned in 2017, and hundreds of thousands of families could find themselves priced out of the new car finance market – with the inability to stomach higher monthly bills and no savings to put down a bigger deposit to shrink the instalments."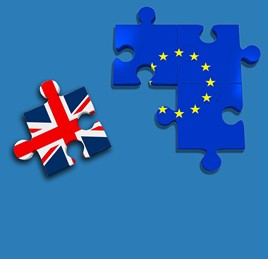 How has Brexit affected you?
What impact will Britain's departure from the EU on March 29 have on your business? Would you change your vote if you could? Are you getting the manufacturer support you need?
Take survey
The Parkers study into PCP repayment costs came a week after it emerged that Brexit would trigger price hikes at Porsche after March 29.
The Stuttgart-based brand confirmed to the BBC that there was "a possibility that a duty of up to 10% may be applied to cars imported into the UK by us after March 29".
In a statement issued to the BBC, the Volkswagen Group brand said: "In light of this, we have chosen to inform customers whose cars are likely to arrive after Brexit occurs to warn them that they may be affected by this tariff - allowing them to be fully informed at the point of sale and, if they wish, to adjust their order accordingly.
"This is a precautionary step in the interests of allowing our customers to plan ahead."
It is as yet unclear whether other Volkswagen Group brands, or other importing manufacturers, would take the same steps in the coming weeks.
Parkers studied 14 models as part of its study into consumers' new car costs and found that the driver of a supermini could expect their costs to leap from around £200 per month to £234 when they came to hand their car back for an identical new one.
It also found that evidence that new car sales could be impacted, with buyers looking for an affordable alternative to a used car potentially being hardest hit by the rise in costs.
Parkers said: "Worryingly, it's the cheapest cars that are increasing in cost fastest. Many city cars have spiralled out of control in cost terms, with one model ramping up from £76 to £113 per month in just two years – an increase of 48%."
Lloyd added: "Parkers research reveals that costs are increasing so fast that drivers who are tied into finance contracts currently may not be able to afford to finance the same car next time around (assuming the same contract terms).
"A Fiat Panda city car that would have set you back £119 per month two years ago is now £153 per month for new customers – despite being one of the oldest small cars still on sale and scoring a zero-star safety rating.
"Sign up for a new Panda today, therefore, and that same car could cost you an additional £1,580 over the four-year contract compared with someone who signed the contract in January 2017."
Elsewhere the trend of rising PCP repayments is even harder felt.
A diesel BMW 1 Series will command an additional £98 every single month on PCP finance compared with someone who picked up the car 18 months ago, Parkers claimed, resulting in a total of £4,606 more in total for exactly the same car.
Parkers editor, Keith Adams, said: "We're facing a period of economic uncertainty, whatever form the Brexit process takes. If you're looking to buy a new car, do your best to make sure you get the best deal you can.
"Yes, prices are rising, but carmakers also want your business, and will be open for business.
"Make sure you make the most of this – and also make sure you don't bite off more than you can chew. Parkers.co.uk is packed with advice to help you navigate this complex process."