The Finance and Leasing Association (FLA) has reported that the automotive retails sector's point of sale finance business declined by 2% during August.
Market data published by the FLA today (October 10) showed that new business volumes in the point of sale (POS) consumer new car finance market fell by 2% in August (to 49,762 vehicles) year-on-year.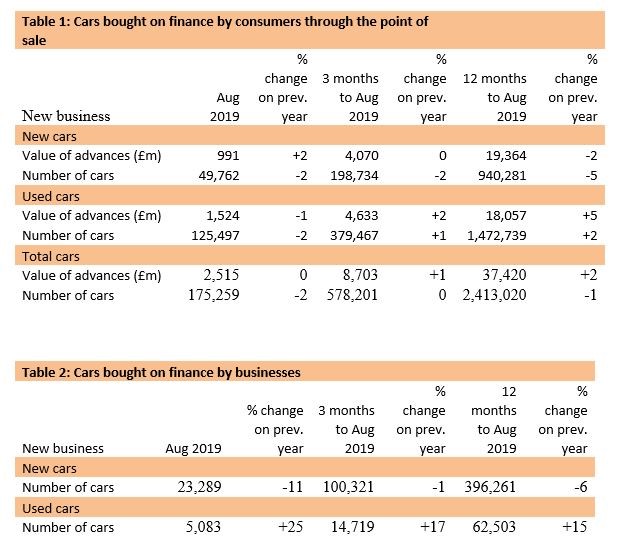 The value of new business grew by 2% over the same period, to £991m, however.
The results are in-line with the Society of Motor Manufacturers and Traders (SMMT) report that August's new car registrations were down by 1.6% year-on-year, with private registrations down by 1.7% despite an anticipated rush to register non-RDE2 compliant vehicles ahead of the new emissions regime's September 1 roll-out.
Geraldine Kilkelly, head of research and chief economist at the FLA, said: "The POS consumer new car finance market reported a modest fall in new business volumes in August, as the market continued to track private new car sales.
"New business volumes in the POS consumer car finance market overall fell by 1% in the eight months to August, in line with expectations."
The FLA reported that the percentage of private new car sales financed by FLA members through the POS remained at 91.2% in the twelve months to August 2019.
The POS consumer used car finance market reported that new business fell 2% by volume and 1% by value in August, compared with the same month last year.
The value of lending into the used car sector by FLA members was down 1% year-on-year, totalling £1.5bn, while volumes declined by 2% to 125,497.