Advertisement feature from JudgeService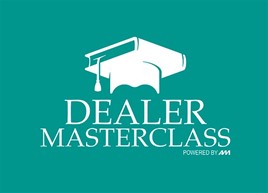 Introducing a Dealer Masterclass 2019 commercial partner.
For JudgeService's full article click here (pdf)

Raving fans buy cars faster
Judge Service's latest research shows that a 20% improvement in recommendation levels reduces the time it takes to sell a used car from 40.3 days to 34.4 days – that's nearly six days quicker.
This is based on analysis of more than 100,000 customer surveys matched with stock data. JudgeService offers a range of surveys that give retailers insight into the customer experience, as well as reviews and star rankings. Working with more than 1,000 retailers across the sector, JudgeService uses industry-specific questions to provide actionable insight to improve the customer experience.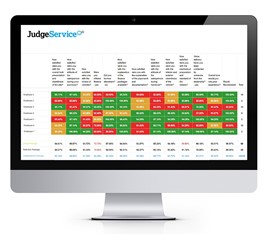 Customer journey
"At JudgeService, we believe that insight enables our clients to make the world a better place one customer at a time," said Neil Addley, the founder of JudgeService.
"The core to this is understanding the customer journey, which is where ProAct from our Lost Sales Survey starts, by enabling you to understand why customers haven't bought from you. As with all our surveys, we provide the data back to the dealer in real time, enabling them to act on any hot leads and secure new business. But also, using our reporting, particularly our traffic light report, you can highlight key businesses or individuals that need attention by comparing them with their peers.
"You can also highlight any process or systemic issues within a dealer group by highlighting where there is an area of concern. So, improving customer service really does start with lost sales. Key causes of dissatisfaction are poor attentiveness to meet and greet, and badly explained finance options. The single most important driver of customer satisfaction is the salesperson.
"Once a customer has bought a car, our clients use ReAct, our post-transaction survey, to understand their customer satisfaction, but also to drive review content and star rankings. 97% of people look for reviews when they are buying something and 87% of people expect to see well above three stars before they consider a business. Our clients are able to celebrate their reviews by publishing them using our widget or, better still, pulling the content through to their own website using our API. Our reviews index well on Google for great natural search benefits and are also featured on Auto Trader and Motors. co.uk. Unlike some review companies, we don't allow our customers to cherrypick what reviews are published, or indeed who is asked to complete them. We believe that, in the long run, only authentic businesses will survive."