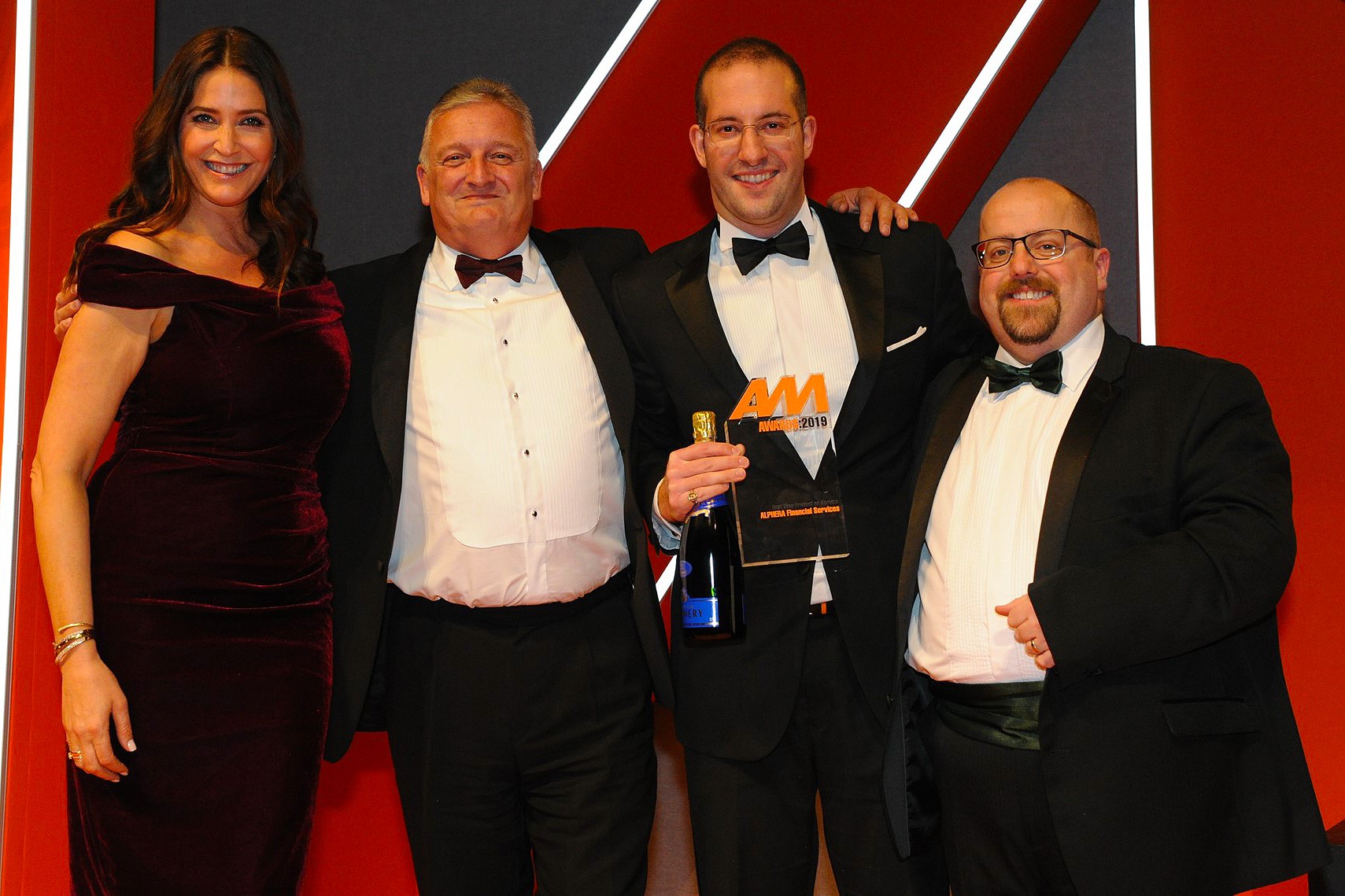 An innovative F&I sales accreditation programme secured the win for Alphera Financial Services this year.
The BMW Group's independent financial division did not simply drive growth in 2018 – although it grew at a rate 13 times greater than the wider independent car finance sector in 2017, according to the Finance and Leasing Association – but rolled out an "industry first" automotive F&I sales accreditation in partnership with the Institute of the Motor Industry (IMI).
"Alphera is addressing a major challenge and a risk to the sector. In times of increased FCA scrutiny, allowing dealers to sell F&I without worry is commendable," the AM Awards judges said.
Where there was previously no universal scheme to ensure high minimum standards regarding the sale of car F&I products, Alphera worked closely with the IMI and its partners to help sales professionals gain the industry-approved qualification, which effectively helps dealers 'self-regulate' to support compliance with FCA regulations.
A dedicated business development manager provides field support and training to dealer partners, with an in-house support team also on hand to help dealers whenever needed.
Alphera's accreditation not only aids FCA compliance, but also puts "sales specialists in a better position to educate their own customers", it said, "empowering them to make an informed decision".
The IMI has been approached by several manufacturer brands interested in taking part in the scheme.
Despite only launching the F&I accreditation pathway in June, 2018, Alphera has already signed up 60% of its UK partners.
In July 2018, Aston Martin enrolled business managers from its 19-strong UK dealer network on the programme.
Highly commended: David Utting Engineering; EMaC
Finalists: Calldrip; Cap HPI