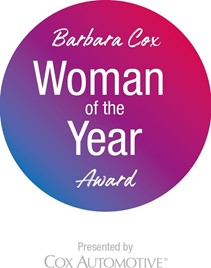 Beryl Carney wins inaugural Barbara Cox Woman of the Year Award
The first ever UK winner of the Barbara Cox Woman of the Year Award was announced on 8 March as part of a special International Women's Day celebration.
JCT600's Head of Commercial Vehicles, Beryl Carney was presented with the award by Martin Forbes, CEO of Cox Automotive, as part of the company's Women with Drive programme, which aims to promote diversity in the automotive industry.
Beryl was named Woman of the Year in recognition of exceptional leadership skills that have seen her design and deliver a successful strategy, generating excellent financial results and outstanding customer service scores.
Under her leadership, the commercial vehicle division of JCT600 has won a host of Volkswagen Commercial Vehicle and JCT600 awards, and Beryl herself has been presented with the coveted Volkswagen gold pin in recognition of her contribution to the brand.
Commenting on the award, Forbes said: "Our Women With Drive programme exists to encourage women to consider a career in automotive, and I can't think of a better way to do that than by showcasing inspirational leaders like Beryl."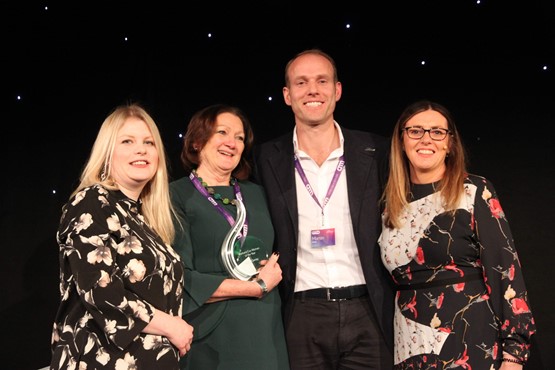 Sarah Tooze, Beryl Carney, Martin Forbes, Alison Fisher
"It was an honour to be part of the judging panel, and see the exceptional quality of the nominations first-hand, and I'd like to congratulate everyone on the shortlist."
"For us, what stood out about Beryl's nomination was the clear demonstration of a passion for leadership. By developing a strategy, and winning the support of her team, it's clear that Beryl has created a high-performing division recognised for its financial success and customer experience."
In addition to the Barbara Cox Woman of the Year Award, Cox Automotive holds regular Women With Drive events that focus on personal development and celebrating success.
The programme is open to everyone, men and women, within automotive.
Visit the website to find out more – www.womenwithdrive.co.uk.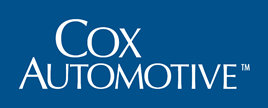 ---