Vauxhall will unveil its new Corsa, Grandland X Hybrid 4 and Astra models at the 2019 IAA Frankfurt International Motor Show next month.
The Vauxhall Corsa is going electric in its new model, and will be available to see at the IAA, which will run from September 10 to 22, with the debut of an EV powertrain offering 136PS from its 50kWh battery.
The new Corsa-e will accelerate to 62mph in 8.1 seconds and claims to deliver a 205-mile zero-emissions range under the WLTP test regime.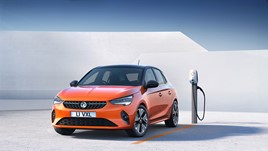 The fifth generation Corsa will also be available with a range of high efficiency petrol and diesel powertrains, with each engine variant emitting less CO2 than previous models, according to the brand.
Another new debut is a vehicle set to further transform the brand's alternative fuel vehicle (AFV) offering.
The Grandland X Hybrid4 is set to arrive in showrooms in January, and is the first-ever plug-in hybrid (PHEV) released by Vauxhall.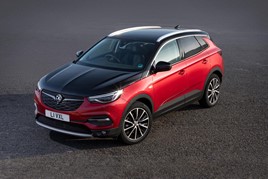 Its powertrain comprises an electric drive system with two electric motors, all-wheel drive, a 13.2kWh lithium-ion battery and a 1.6T four-cylinder petrol engine (combined 300hp) that has been specially engineered for the hybrid application.
The new Astra is the third model set for its world debut. The new Astra is available in hatchback and sports tourer body styles, it features a refreshed exterior design, a brand-new range of fuel-efficient powertrains and the latest technology.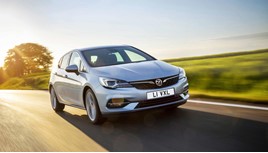 Vauxhall said in a statement that the updated model has a modern design, with additional changes such as refined details such as the front grille and front bumper design, and added LED headlamps on higher trim levels to provide a fresher appearance and lower CO2.
The three new models' unveiling follow a series of candid interviews with Vauxhall Motors managing director Stephen Norman conducted by Marketing Week magazine, in which he revealed he has "made many, many, many mistakes" during his career in automotive marketing.
Commenting on his key challenges after joining Vauxhall early last year, Norman said: "Our issue isn't the loyalty of our customers, our issue is getting additional customers from other brands. That's the job I've been sent here to do."