HR Owen has been appointed the official UK retailer to Puritalia Automobili, creators of the handcrafted 'Super Hybrid' Berlinetta.
Puritalia Automobili becomes the third new brand to now fall under the HR Owen branch, joining electric vehicle car brands Rimac and Automobili Pininfarina.
All three brands will be on show when its Salon Privé event takes place at Blenheim Palace from 5-7 September.
Paolo Parente, founder of Puritalia, said: "We are delighted to add HR Owen to our exclusive network of selected dealers representing our company brand worldwide.
"When I visited HR Owen I could never have imagined such a level of organization and dedication to sales and service of premium luxury cars, in every aspect.
"The collaboration with HR Owen for the introduction of our Berlinetta in the UK market was a natural choice."
Puritalia Automobili will now collaborate with HR Owen as the following brands do, Bugatti, Rolls-Royce, Aston Martin, Bentley, Ferrari, Maserati, Lamborghini and BAC.
Each Berlinetta requires 800 hours for carbon-fibre painting and finishing alone, the creation of each example will be a highly personal and involved process requiring both dedication and patience.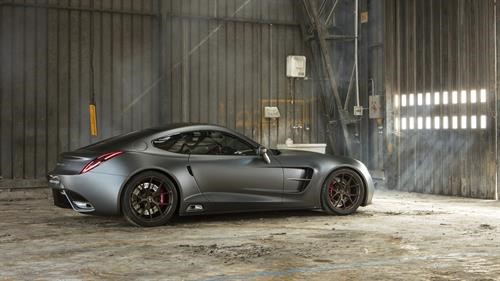 Ken Choo, HR Owen CEO, said: "We are delighted to add Puritalia Automobili to the HR Owen portfolio of the world's leading premium sports and luxury automotive brands.
"The Puritalia Berlinetta is an elegant and hugely hi-tech supercar, blending the worlds of history and innovation like never before, from its retro-inspired design, constructed from ultra-modern materials, to its blend of traditional engine and electric motors.
"The addition of Puritalia further reinforces the vision of our owner and Berjaya Group founder, Vincent Tan, in placing H.R. Owen at the forefront of the electric revolution underway in the hypercar segment."
Prices will start from 465,000 Euros plus VAT, depending on the country of delivery.